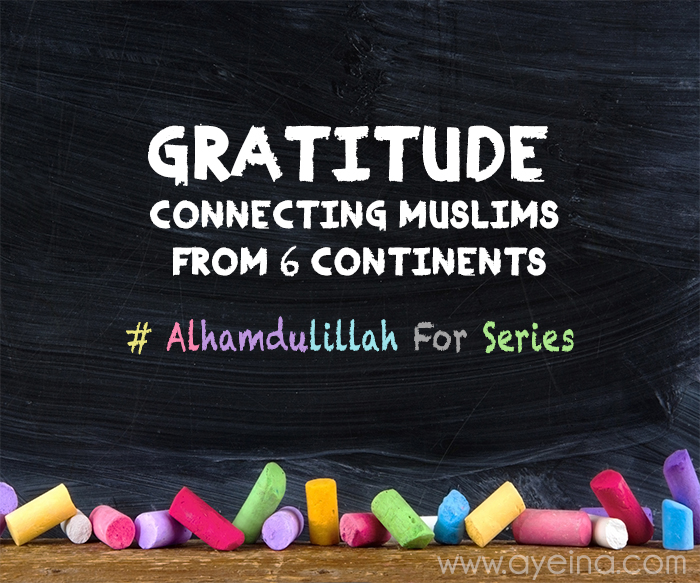 The word Alhamdulillah means All praise is for Allah (God)/ All thanks to Allah (a way of showing gratitude and praise for the Creator).
#AlhamdulillahForSeries is a series full of positivity which aims to spread gratitude towards Allah, in places we sometimes forget to see.
(the book of it is out now – *A Muslim's mini Gratitude Journal* – a month of helping you develop an attitude of gratitude in shaa Allaah because an Alhamdulillah a day keeps scarcity away). You can read its reviews HERE.
There are billions of Muslims across the globe and every one of them looks different from the other. Black, brown, white, old, young, with curly hair, with straight hair, with physical disabilities, niqabi, hijabi, unveiled, bearded, clean-shaved, tall, short, freckled, blonde, brunette, ginger-head, Asian, Arab, European, African, American etc. The list can go on and on.
Muslim world is diverse and with this campaign, we hope to bring a positive change in not just individual lives but on a large scale as well, resulting in happy and thankful people who stop to show gratitude in the tiniest of things.
Hence we curated a list of what Muslims around the world are thankful for. With #gratitudeartcontest and #gratitudecaptioncontest held twice so far, there were tons of suggestions coming from all over the world. Some made us laugh, some made us weep, but all ended up in Alhamdulillah 🙂
1: Asia

Pakistan's art submission by: Aayesha Aijaz Baari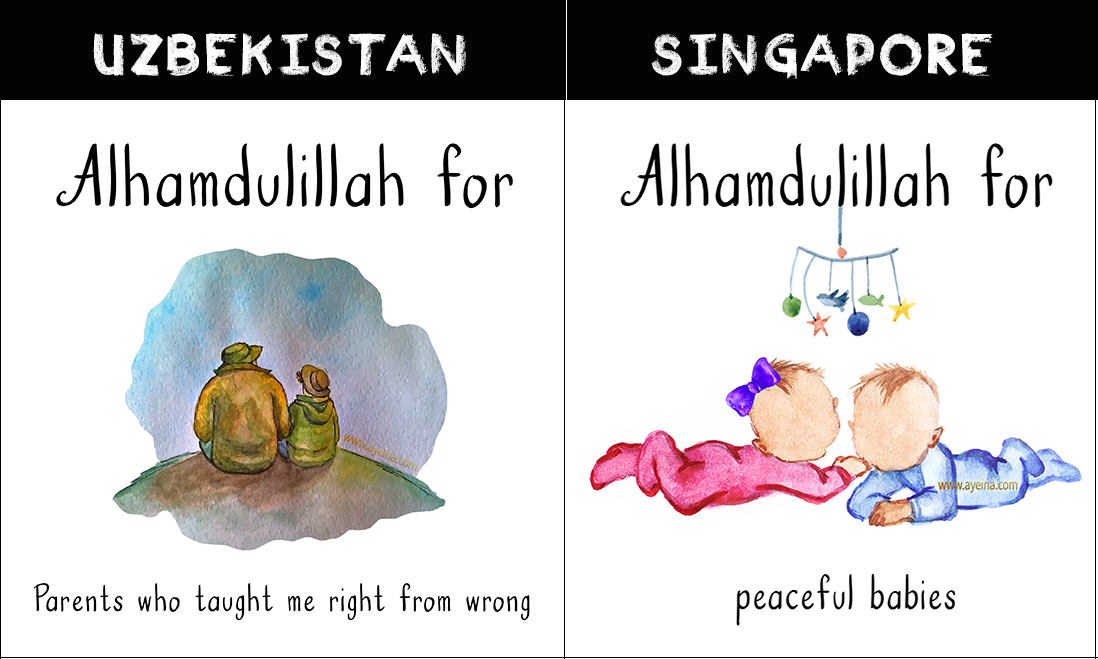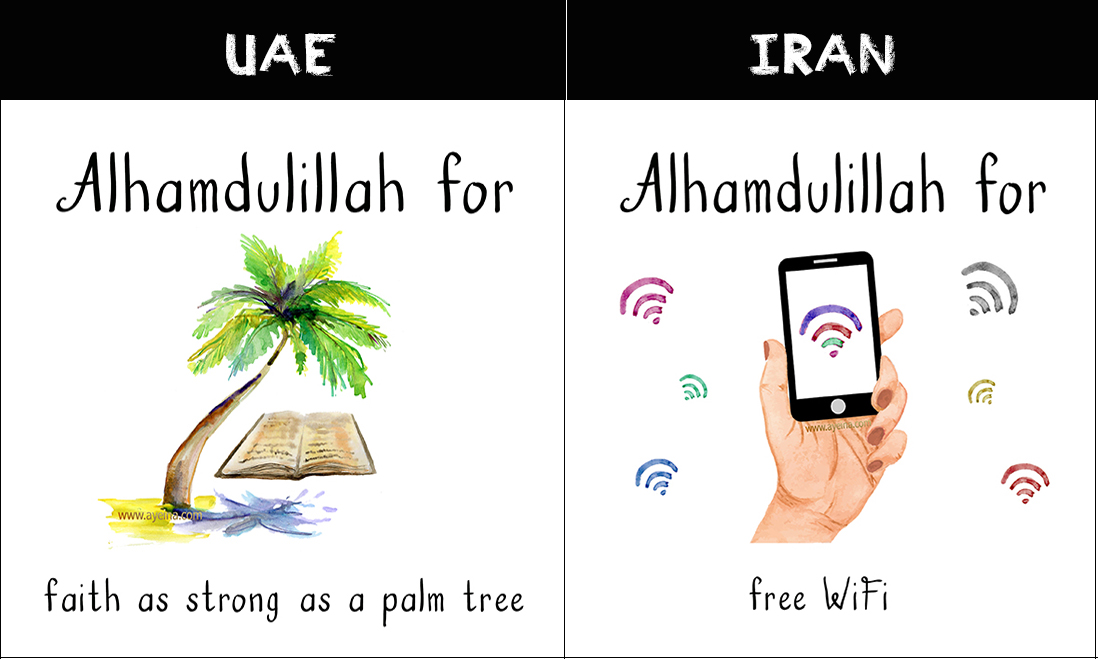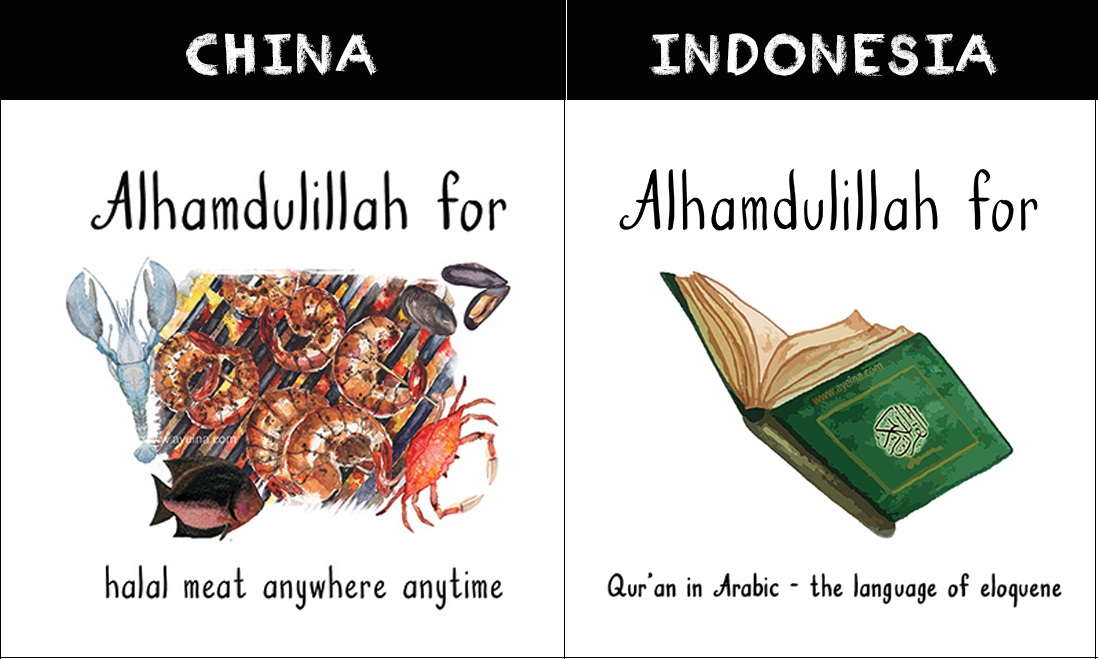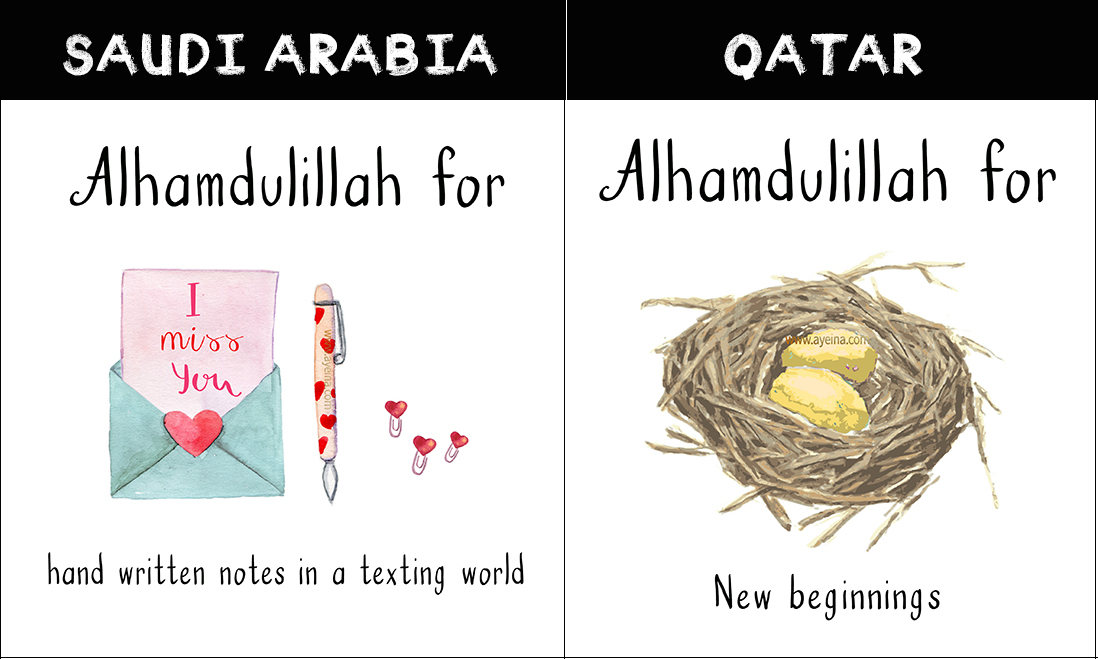 2: Europe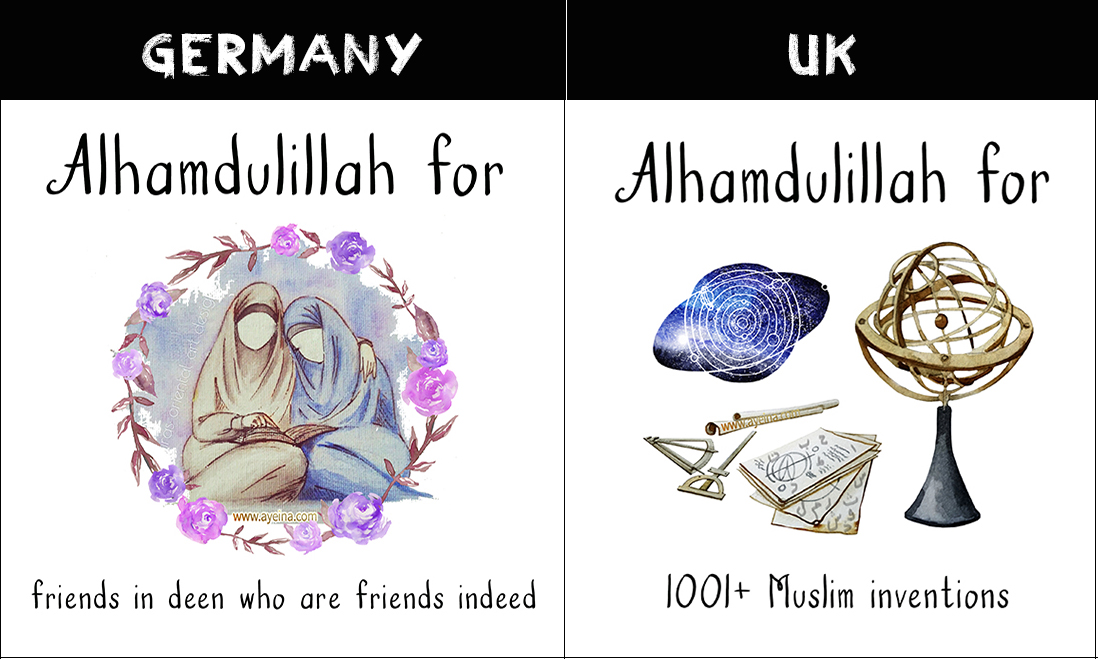 Germany's art submission by: Samira's Oriental Art Designs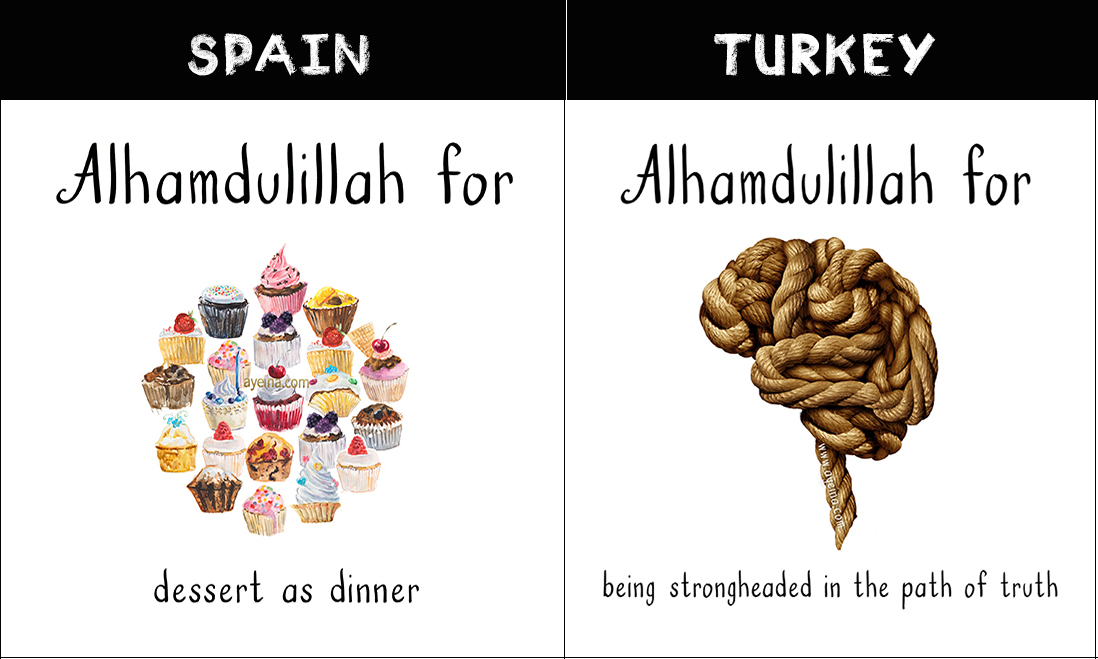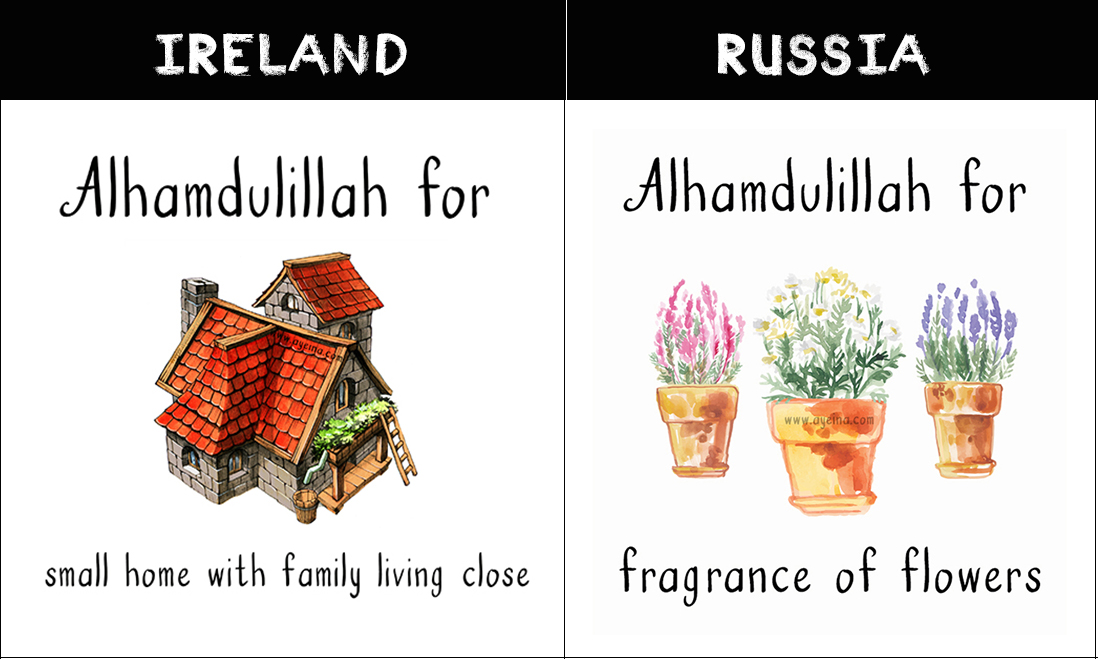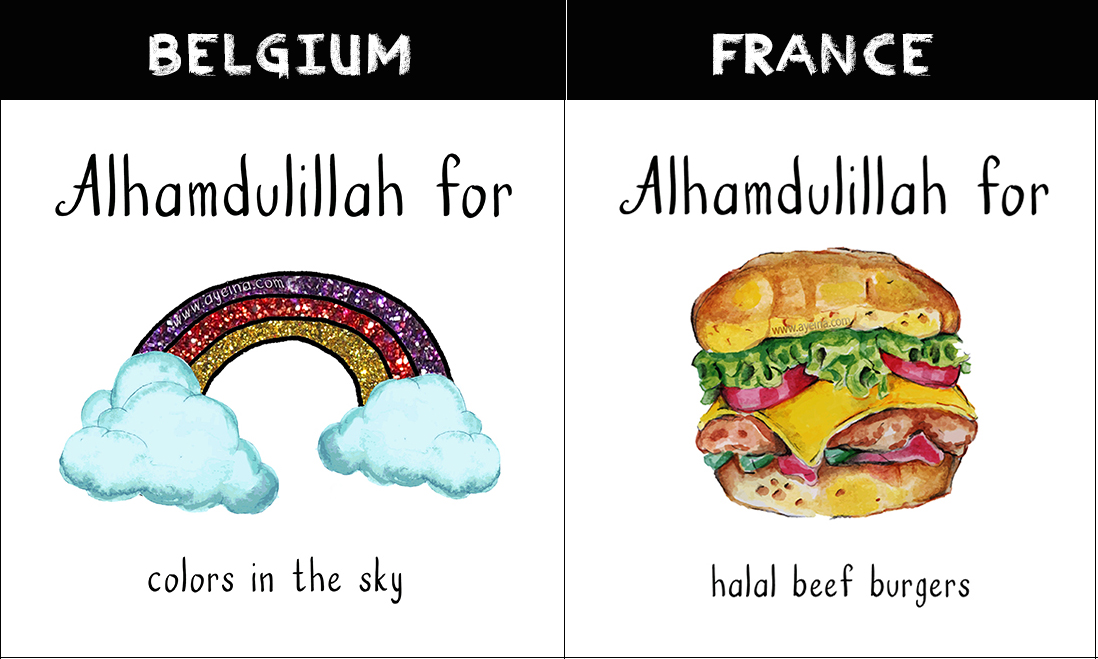 3: Africa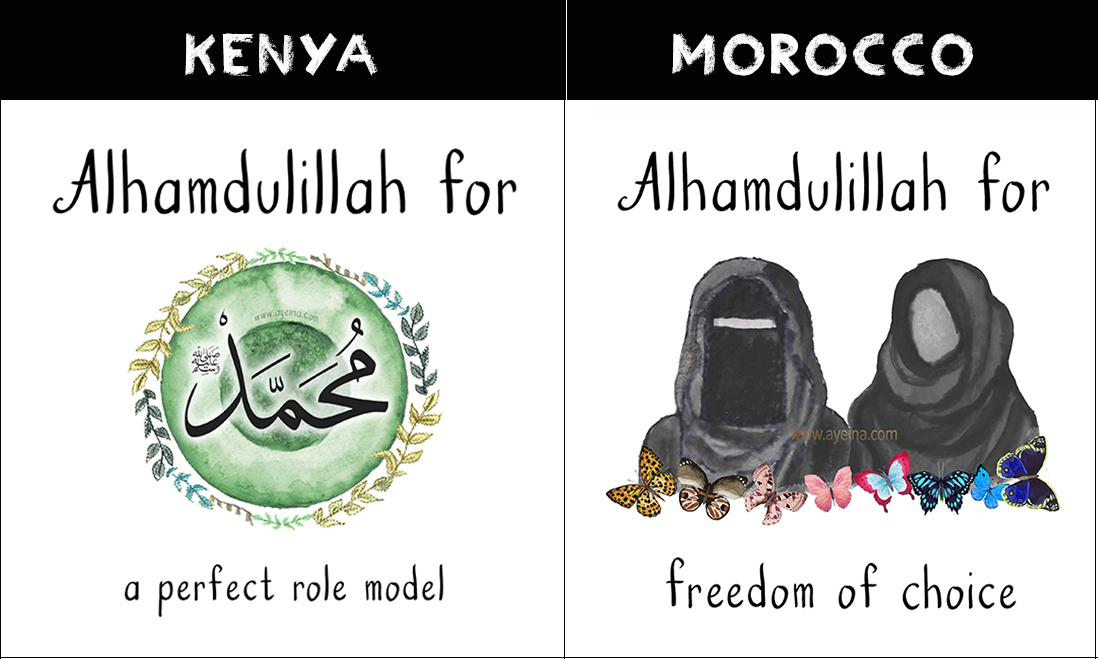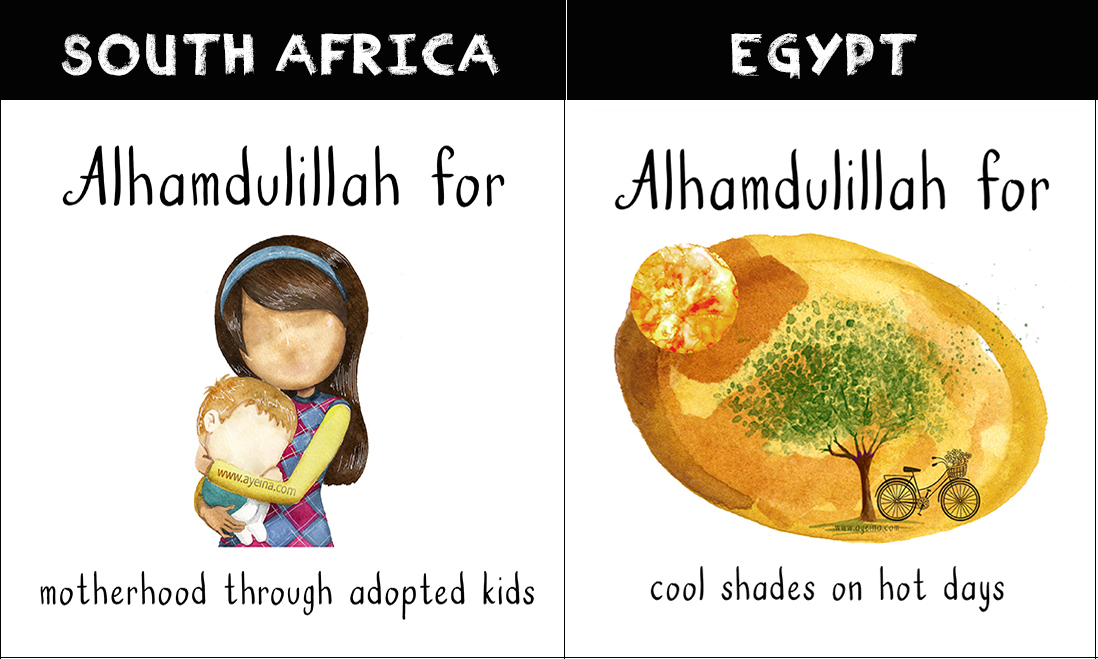 4: North America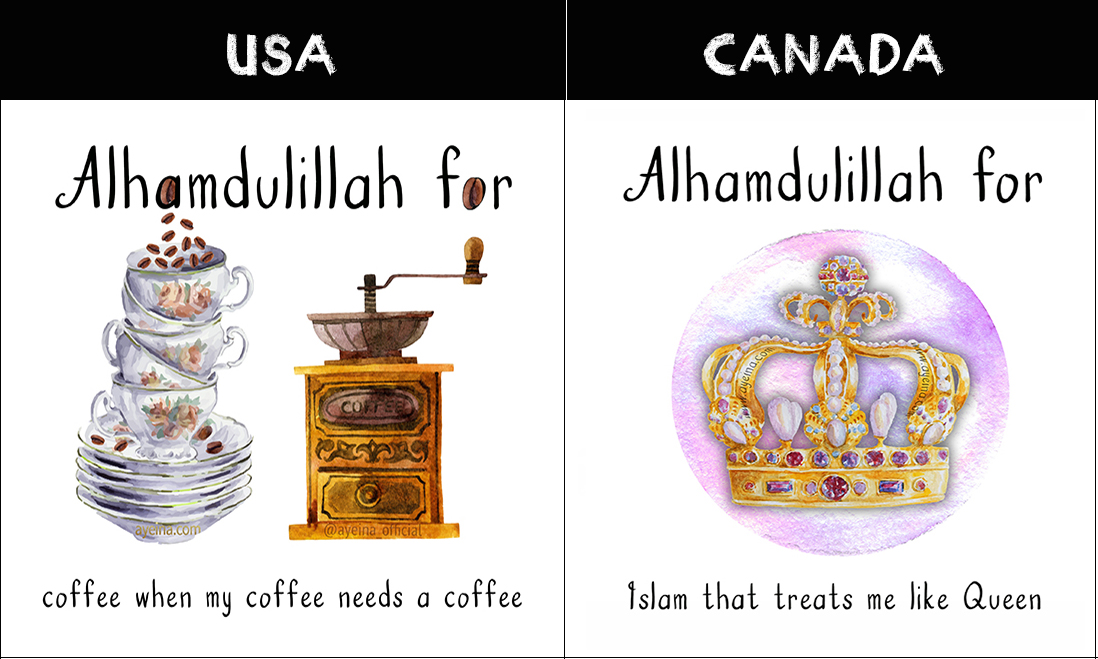 5: Oceania/Australia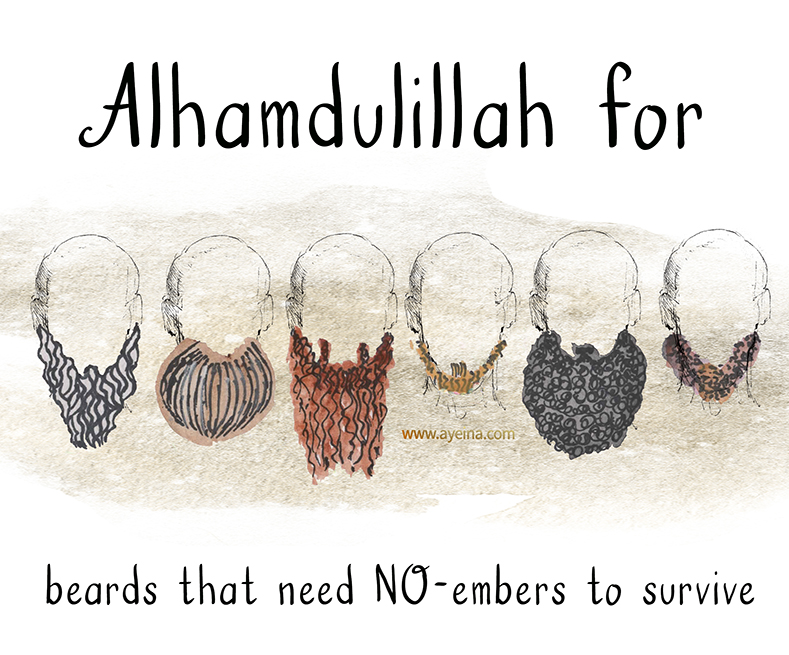 6: South America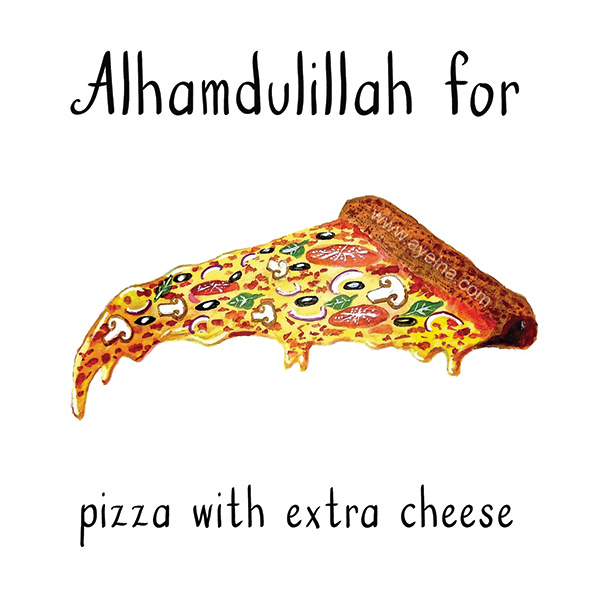 Venezuela's art submission by: @yasmin_art.gallery
*Sorry we have none so far from Antarctica :p 
NOTE:
Please note that one caption does not represent all individuals of that nation nor does it represent all ideas of that one individual. For all of us, gratitude has many forms and this just defines one tiny part of it. InshaaAllah, with further expansion of the series and more caption suggestions, shares, likes, comments and art submissions, we will be publishing more ideas from more countries hence more awesomeness <3
All the countries within one continent have been paired randomly as it's the beauty of Islam that unites us all alhamdulillah.
We welcome ideas from all Muslims around the globe. We will try to design as many posters possible (we've already done 100). Send them through this hashtag – #AlhamdulillahForSeries. If you want to contribute your art to this series, then you can email us the high resolution (scanned) art to submissions@ayeina.com 
How would you fill in the blank: Alhamdulillah for __________?