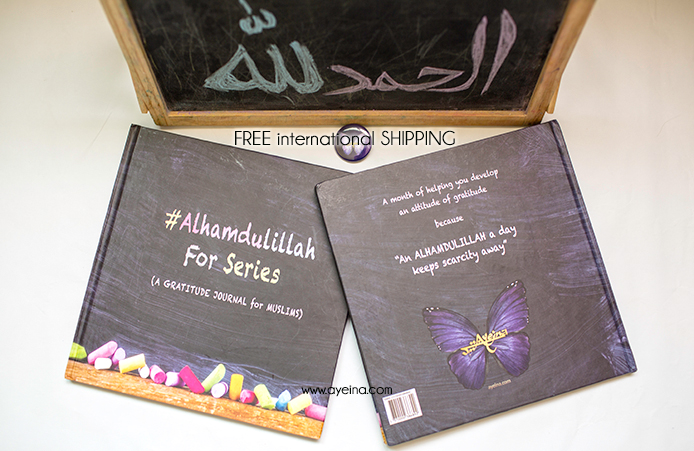 The Gratitude Journal is available in 3 formats and in 2 languages:

1) DIGITAL

English: https://ayeina.com/product/alhamdulillahforseries-ebook/

Arabic: https://ayeina.com/product/gratitude-journal-arabic-digital/
Gratitude is an Attitude
With bad people always in the newspaper and bad news always on the news channel, it's hard to always look at the brighter side of things. We tend to discuss negatives way more than we talk about the positives instead of finding a solution to turn the negatives into positives. We should always make dua – especially the dua for good health.
Contrary to that, we get to see endless forms of blessings poured upon people around us (in real life, on social media…) – Everyone is extremely happy – they're going to different countries for vacations, they have a supportive family and awesome friends, they have all the money in the world, their businesses are a success and most of all, they look so amazing. Everything must be perfect in their life huh? Why is my life so depressing then? you ask!
You see, the grass is not only always greener on the other side but it also seems more fresh because of dew and the glistening sun. You know those with the greener grass think of your blessings? They think that you have it all and they don't – Too blinded by their own sunlight!
Alhamdulillah is a lifestyle. Seeing the glass half full – thinking, it could have been empty!

The word Alhamdulillah has two parts:
1) All praise is for Allah
2) All thanks is for Allah
You can praise something or someone but you don't necessarily thank them every time. While you can thank someone and not have their praise in your heart. When you say Alhamdulillah, you accept all the baggage that comes along with it. You praise Allah and thank Him with all your heart.
The more the attitude of gratitude you develop, the more the blessings shower on you – or maybe it's just that you'll start seeing the blessings in places you never saw before.
This is the reason why we started the #AlhamdulillahForSeries. So we could welcome happiness in our life through positivity while also showing praise and gratitude towards Allah in tiny little things. Things that we sometimes take for granted. It's a fun series that could be used as great reminders on how important positivity is in our lives.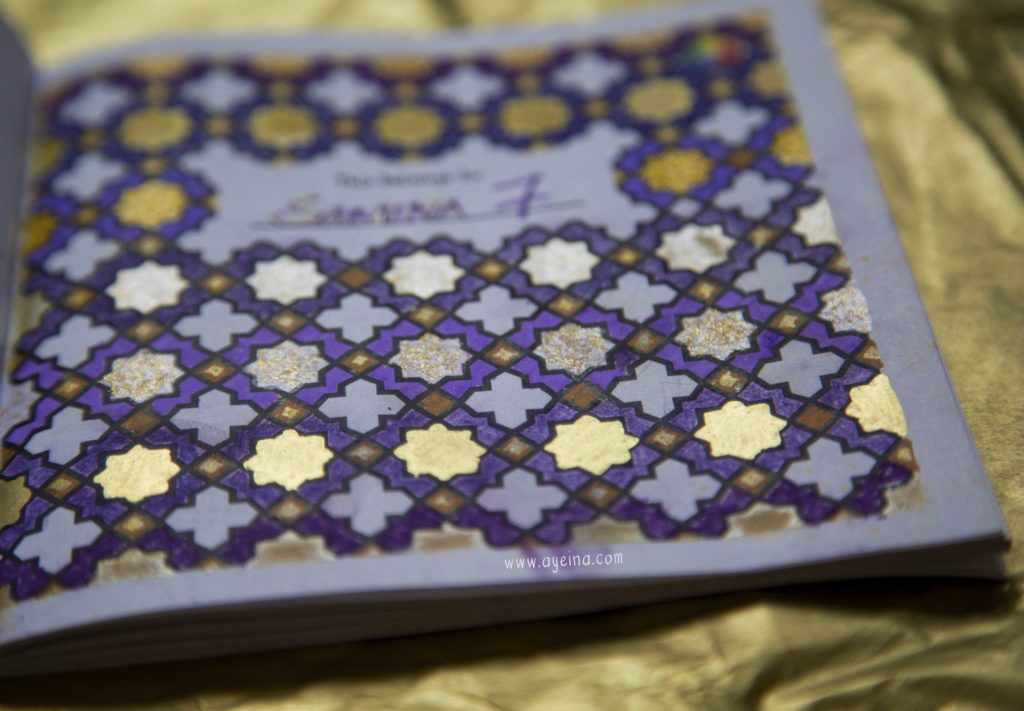 As students of Islamic Psychology, we also understand how important keeping a journal is! How important it is to write – to keep a track of your emotional health (which is as important as your physical health).
But since keeping detailed journals might sound intimidating to some people, we tried to keep your writing part as minimal as possible. Just ONE Alhamdulillah a day. For ONE whole month. A month of helping you develop an attitude of gratitude by taking one baby step at a time in shaa Allah. Because an Alhamdulillah a day keeps scarcity away.
We tried to keep the size of the book handy, so you can fit it in your bag and it's easier for you to carry it around because of its light weight. Basically, to make it easier for you to write in shaa Allah. And also to let your child fill the book with you as well. Since it's full of handmade watercolor illustrations, it will appeal kids and help them learn and focus on gratitude and positivity too in shaa Allaah. #raisinggratefulids <3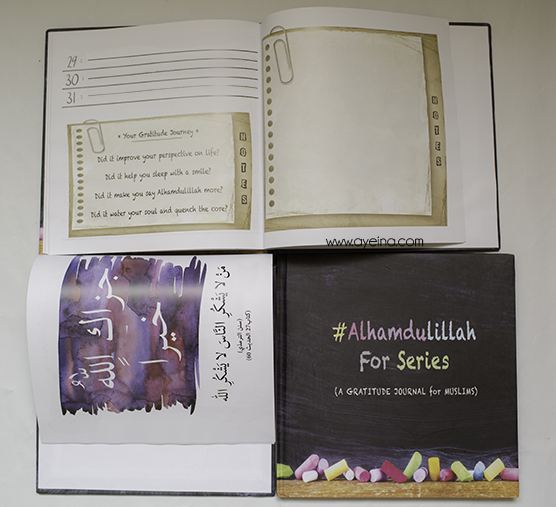 As a starting point, we have divided this book (available HERE) into four main categories. 
1: #AlhamdulillahFor 
BasicNecessities 
The first week, you will focus on basic necessities in your life. Start your day focusing on things you simply can't live without. Then before you go to sleep, write one thing (something unusual perhaps) that you'd like to say Alhamdulillah for. Just one. It will help you stay extremely focused in shaa Allah.
2: #AlhamdulillahFor
 TiesThatBind
 (relationships) 
The second week, you will turn to relationships in your life. The ties that bind your soul to each other. It could be your pet, your teacher or a stranger even. Who are you grateful for and why? What would life have been without them? Even if you don't like them 24/7, there must be something about them that keeps your bonds knotted with them. That makes you smile…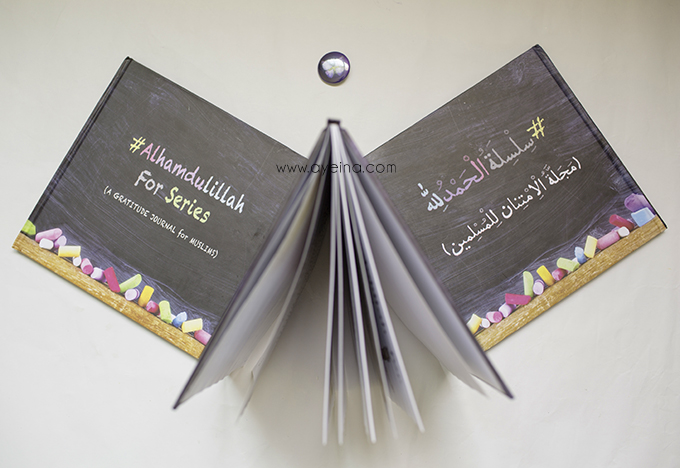 3: #AlhamdulillahFor
 Islam
The third section is about your spiritual growth. You know your soul needs to be watered every single day. This will bi'idhnillah help you think – why are you Muslim? Why are you so blessed to have Islam in your life…Just to give you an idea, we have given our sense of perspective as well – 7 illustrations for each week – 28 in total. We've handpicked the best ones we've designed so far. The book will InshaaAllah be expanded into more categories in the future.
4: #AlhamdulillahFor
 Everything
(in general)
Finishing off the month with whatever that's left above. Fill this space with things you feel really strong about and couldn't fit them in above categories.
There is a "notes" section at the end of your list so you can write down what you felt after one month of your Alhamdulillah journey.
Did it improve your perspective on life?

Did it help you sleep with a smile?

Did it make you say Alhamdulillah more?

Did it water your soul and quench the core?

It is also available as Hardcover 8×8″ size (with FREE INTERNATIONAL SHIPPING) – this journal does not come with a chalkboard sheet and a chalk as it's available through a print-on-demand service for ease of those customers who reside in the parts of the world where retailers have not stocked the chalkboard journals yet. 

It is also available as a digital printable (for personal use)