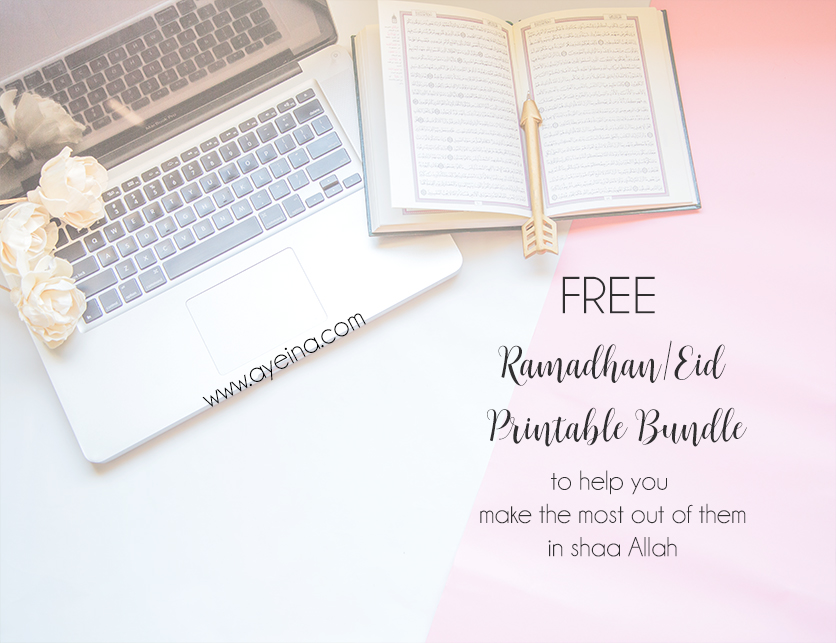 UPDATED: 2023
I built a house
With the bricks of faith
Cement of taqwa
And hope at every gate
I labored hard
I put my all
I rushed towards hasanaat
I called towards Islam
I studied Arabic, I studied Qur'an
I left music, I left the haram
I left bad company, I left the show
And covered myself from head to toe
I prayed all the sunnah. I prayed tahajjud
I prayed like my life depended on it
I made long sujood and cried in my duas
My heart trembled with the recitation of Qur'an
I was happy with the person

Looking back in the mirror

Because I looked so Muslim
Years went by and the struggle continued
I beat the shaitaan in every room
I fought long and hard
I fought with my all
Then step by step, I slowed down in my race
While thinking I will always win
And one by one, half war half peace
I started losing the fights within
I told myself all the excuses
And blamed it all on shaitaan
I'm so busy raising the next ummah
I blamed parenthood for the weakness of imaan
My heart now beats but the tremor is gone

My lips make dua but the tears are gone

My limbs offer prayer but khushoo is gone

My body is present but the soul feels lost
So I wait here for the new moon
Please Ramadan, come back soon
My stomach is ready to leave the food
If you can feed my soul soon
I'm tired of climbing
but never quite reaching the goal
I'm tired of trying
but never quite making it whole
Ya Allah, let this month of blessings
be my step towards a change
Towards a better me
Towards a better reflection of me
So I can look back in the mirror

and see the person looking back
I know all of us are awaiting Ramadan so anxiously – hoping to break out of our procrastinating habits…so may Allah help us experience the best Ramadan this year! 
We prepared some of these resources for ourselves and hope that you find them useful as well in shaa Allah. May this help you wait for Ramadan eagerly – with a hope of change. Change towards a better YOU bi'idhnillah (with the will of Allah).
GET THE free BUNDLE HERE after applying the

coupon code received upon subscription

Use the coloring sheets to educate the kids and bond with them. Gift the cards to people to connect with them.
Print the duas to remember and learn. Spread the khair for sadaqah jaariya you can earn.
UPDATE – Ultimate List of FREE Ramadan Printables:
UPDATED: 2023

List of FREE 30 Good Deed Coins (for Ramadan Jar – a good deed a day) – 2022

List of FREE 30 Colourful Ahadith (for Ramadan Calendar – a hadith a day) – 2021

List of FREE 30 Colourful + Black & White Duas (for Ramadan Calendar – a dua a day) – 2020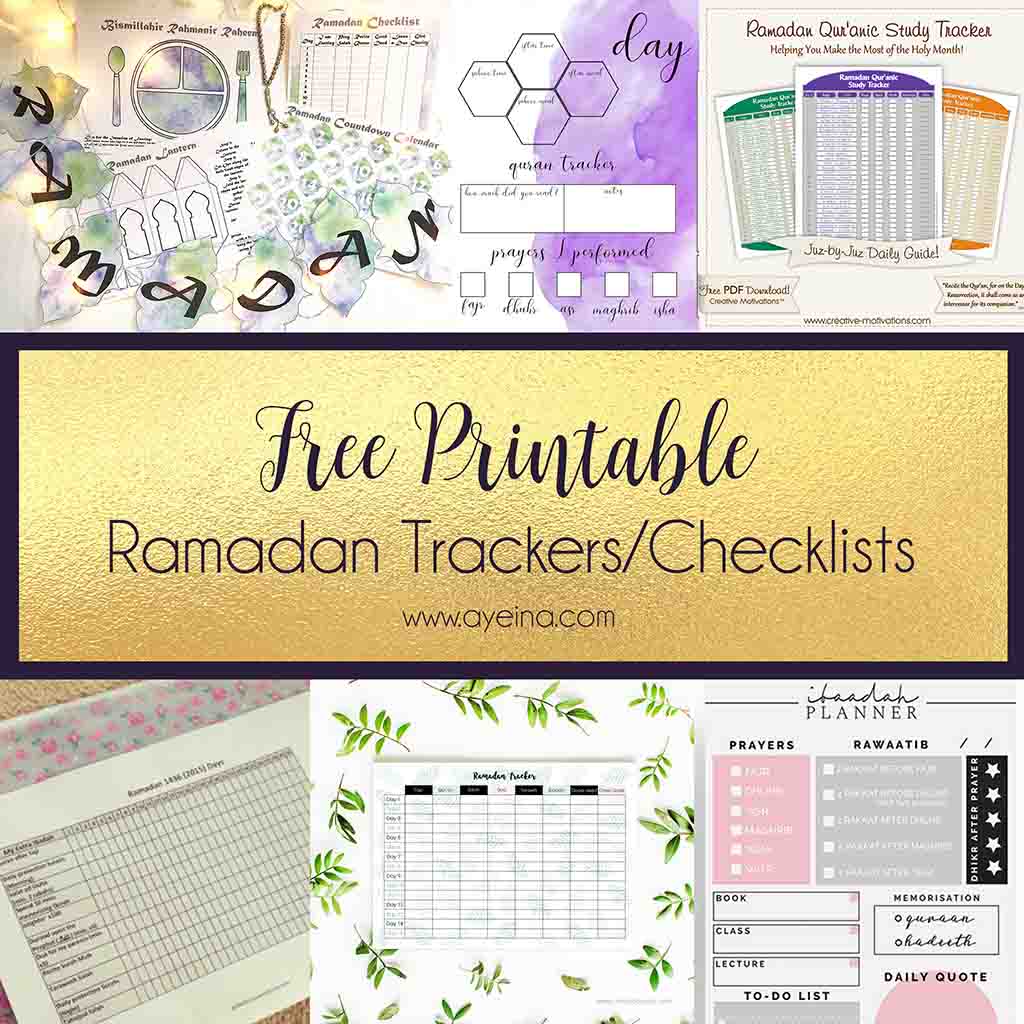 Free Ramadan Trackers/Checklists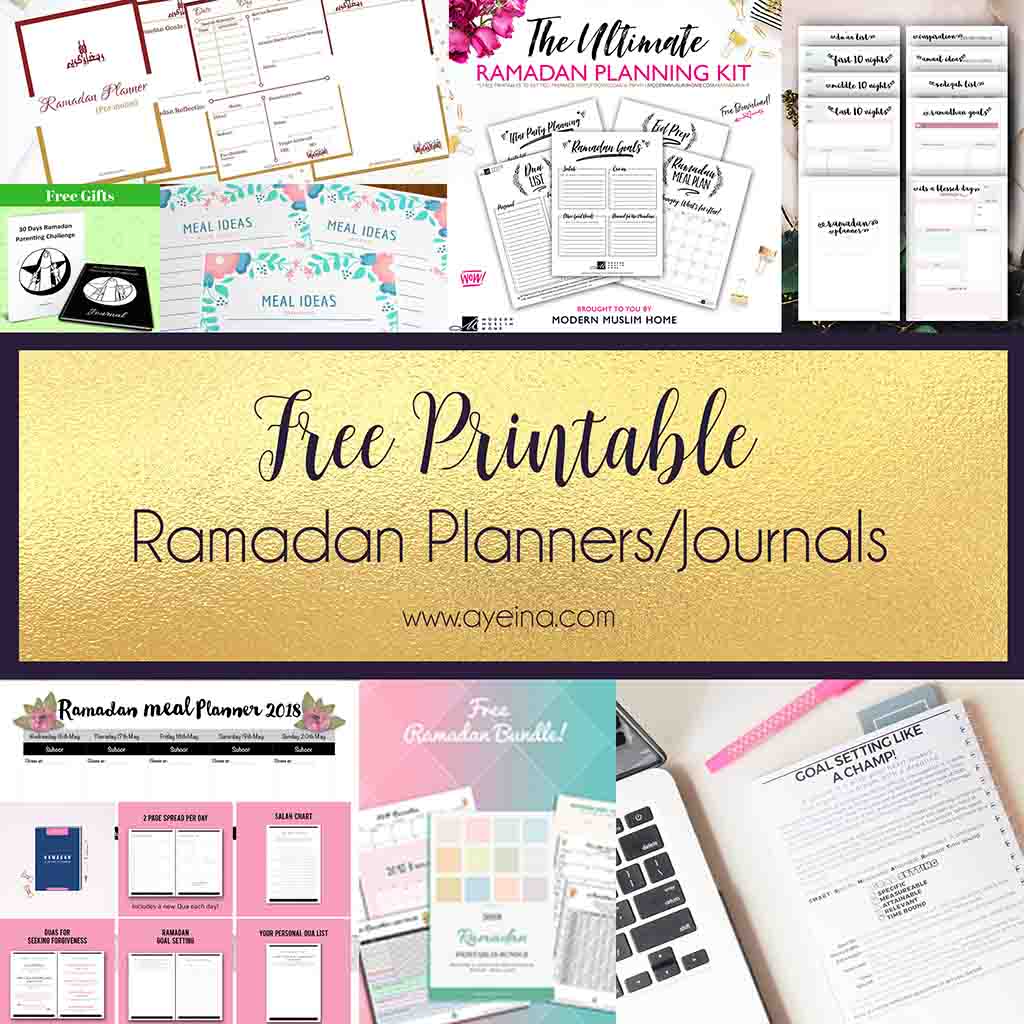 Ramadhan Meal Planner by Modest Munchies
Ramadan Battle Plan by Halalify
Ramadhan Planner by Everything Nisa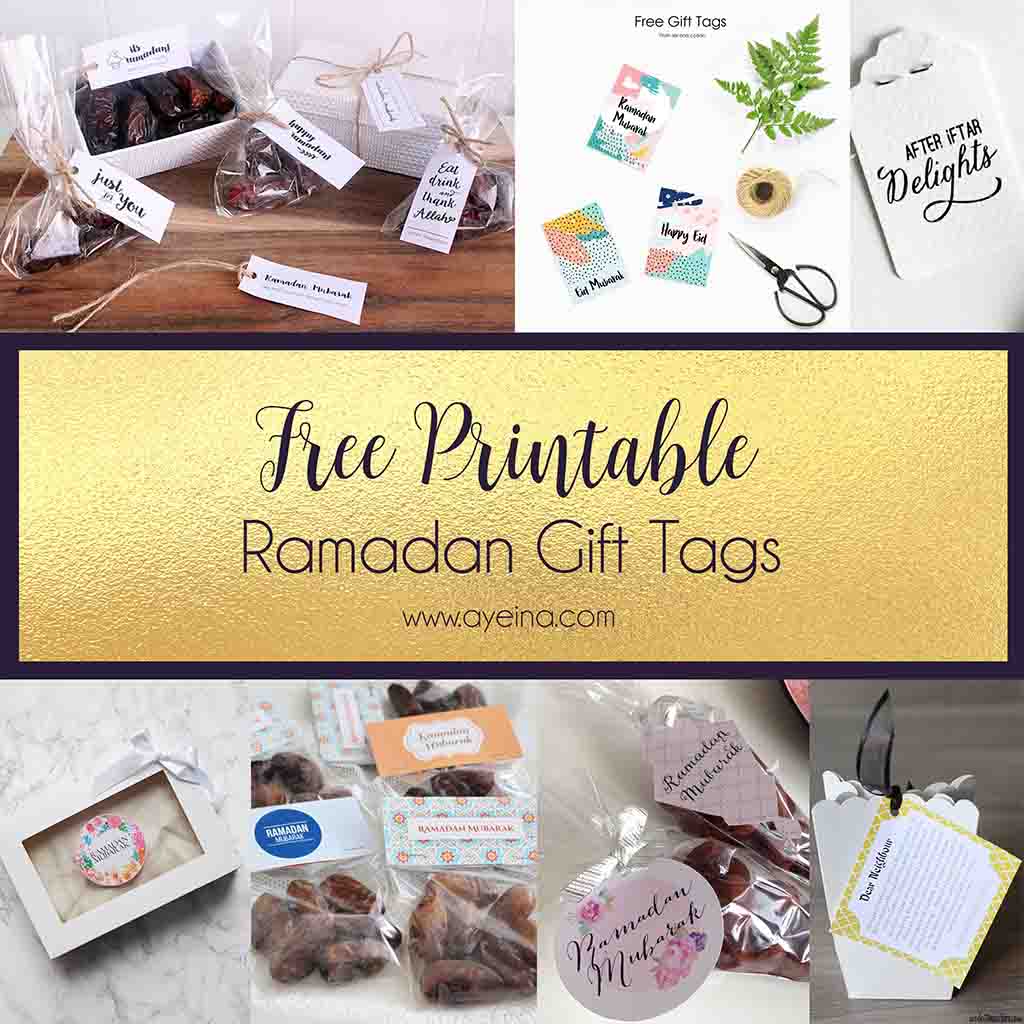 Ramadan Mubarak Stickers by Quote Lovin
Ramadan And Eid Gift Tags by Ink & Ocean
Ramadhan Treat Bags by Hello Holy Days
Ramadan Gift Tags by In My Studio
Ramadhan Iftar Invitations by Hello Holy Days
Iftar Notecards by Waafia (at Muslim Matters)
Free Ramadan Home Decor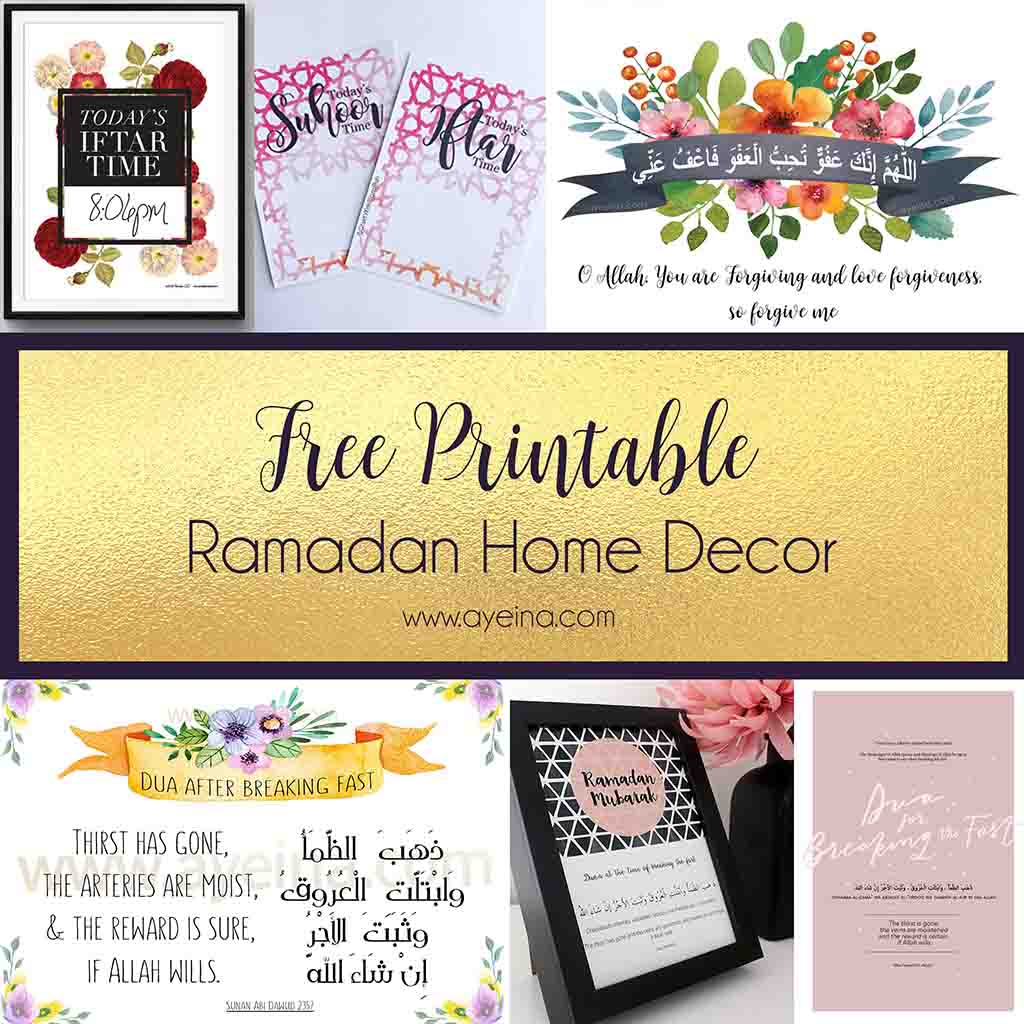 Free Ramadan/Eid Calendar/ Countdown
Ramadan Countdown by Sweet Fajr
Ramadhan Advent Calendar by Quote Lovin
Ramadan to Eid Countdown by In My Studio
Free Ramadan matchbox printable by Quotelovin (2020)
Ramadan Countdown Calendar English/Arabic by Ramadan Recepten
Free Ramadan countdown printable by Quotelovin (2020)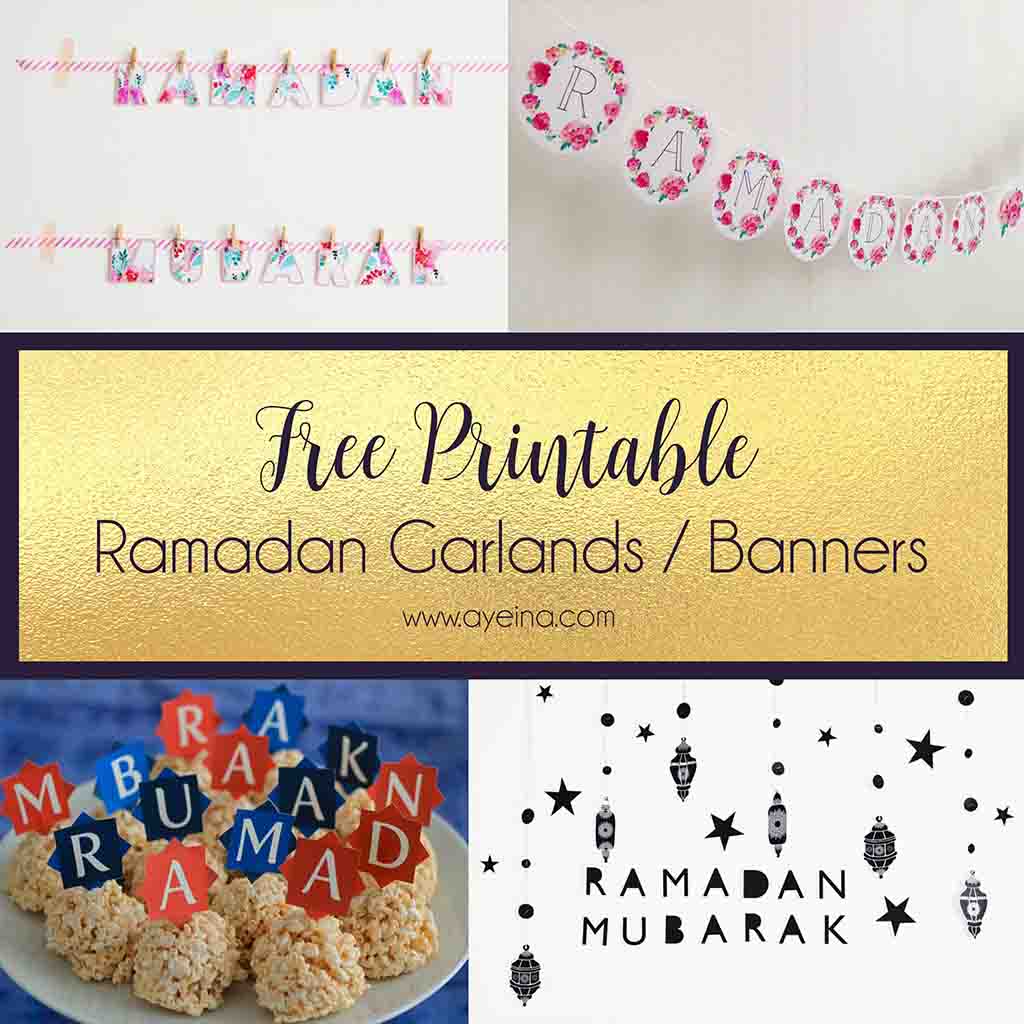 Free Ramadan Garland/ Banners/ Bunting/ Flags
Ramadan Garlands by Quote Lovin
Pastel Ramadhan Mubarak Garland by Sweet Fajr
Ramadan Lantern themed Advent Calendar by Paper Batter Banter
Ramadan Mubarak Lantern Hangings by Quote Lovin (2018)
Printable Ramadan and Eid decoration pack by jeddahmom
Ramadhan Bunting by And Then She Said
Color-in Ramadhan Bunting by Modest Munchies
Ramadan Mubarak Floral Garlands by Sweet Fajr
Free Ramadan Lanterns/Suncatchers
Ramadan Lanterns by Sakina Designs (at My Halal Kitchen)
Henna Design Paper Lantern by Dream Home Decorating
8 Pointed Star Carnation Luminaries by Hello Holy Days
Ramadhan Lanetrns by Modern Eid (at My Halal Kitchen)
Mini Triangular Paper Lantern (Template) by In My Studio
Ramadhan Lantern Streamers by Hello Holy Days
Ramadan Moroccan Lanterns by Sweet Fajr
---
---