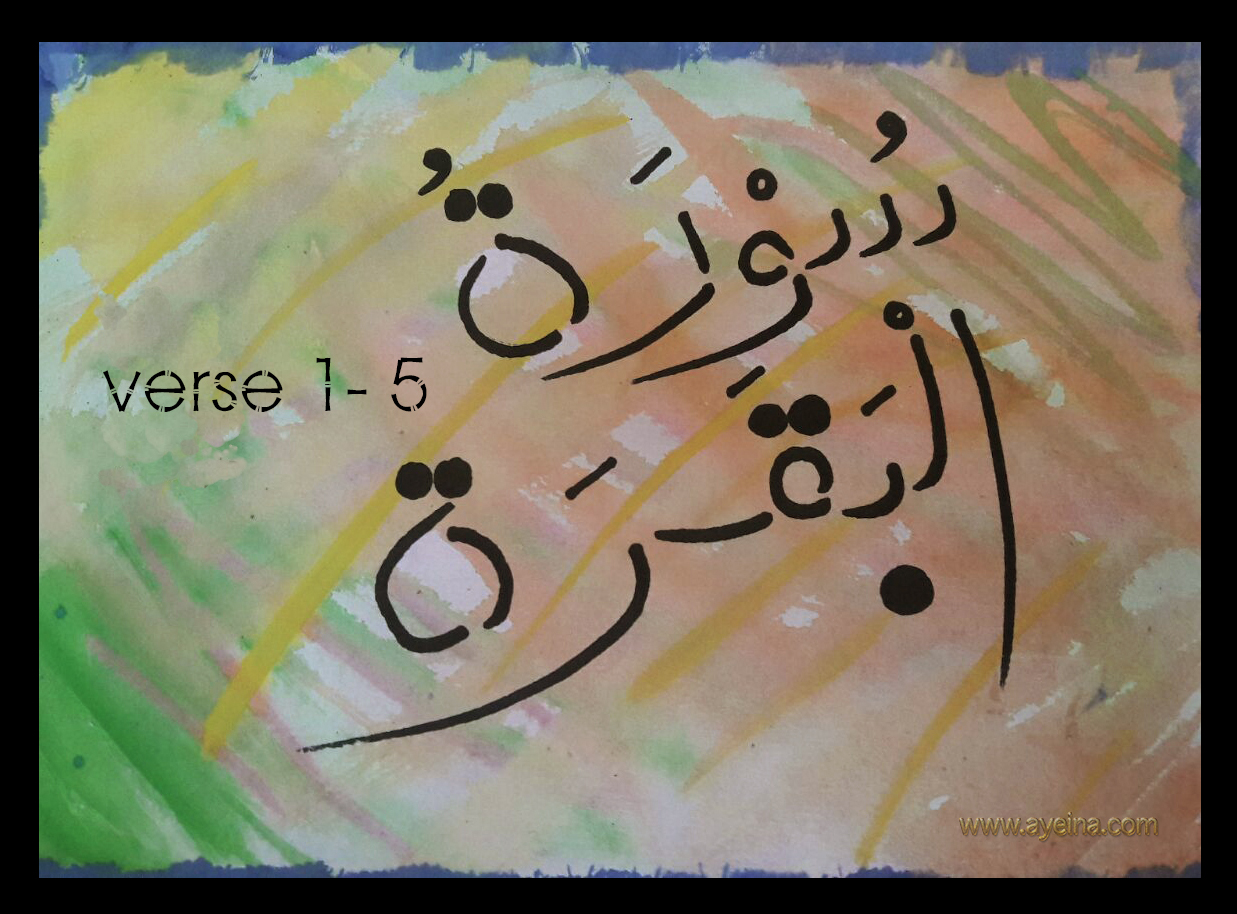 Lesson #2:
Huroof-e-muqatta'aat  (الم) :
The more I read about the possible wisdom behind them, the more I grew in love with Al-Hakeem (The Most Wise). By the end of the day, we embed our faith in whatever we get from Allaah s.w.t. and Rasoolullahﷺ. 
"Follow that which is sent down unto you from your Lord…" [7:3]
Practically involving my toddler:
I am in a phase of making her pronunciation perfect and helping her recognize the letters these days as she knows them orally already. So in order to study Qur'an together, I am starting with the letters present in huroof e muqatta'aat in sha Allaah.
They are: ا. ل. م. ص. ر. ك. ه. ى. ع. ط. س. ح. ق. ن
Yuminoona bil ghaib (يُؤْمِنُونَ بِالْغَيْبِ) :
O Allaah! Though I can't see You yet I believe in You as if I can see You! When everything (including myself) feels absolutely cold, I feel the warmth of Your mercy. I find You alert whenever I find myself drifting off the track. I believe in Your creation that's hidden from my sight and Your books I never read, Your prophets I never met and the day of recompense that is yet to come…
I long to see and reside in the abode that You created for us with all the love and I fear even the sight of what You created and asked to not walk towards. I long for Your single glimpse with my eyes wide open when in sha Allaah I'll get the chance to meet my prophet and You in Jannah.
Hold me fast to Your beautiful words ya Allaah! For I want them to be the source of my ascendance.
NEXT: Lesson #3 (verse 6-7)