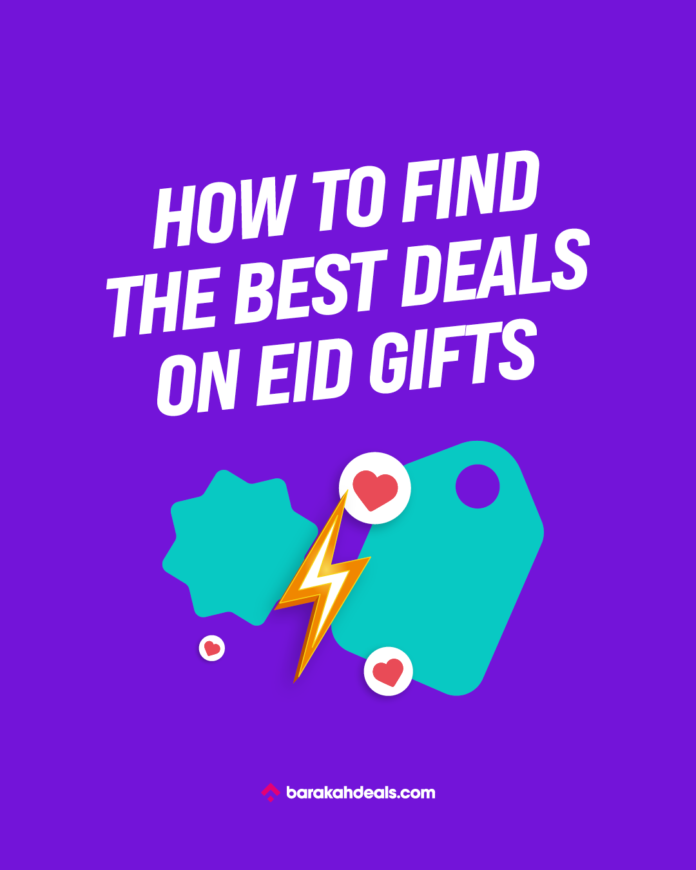 This post is sponsored by 

barakahdeals.com



Article By Team Barakah Deals
---
PREVIOUS: Best Ramadan & Eid Deals From Muslim Brands In 2021
---
One of the best parts about being Muslim is that we don't just get one Eid, but two! That's twice the excitement and joy of celebrating a festival filled with pleasure and happiness that brings us all together. We can't wait to brighten up our homes with beautiful décor, prepare delicious food, and visit friends and family. We could go on and give you a million reasons to love Eid, but we can't forget our favourite one – the gifts! Everyone loves to receive them and nothing beats the feeling of gifting someone you love and watching their face light up with joy. It's also an excellent way to follow the sunnah as Prophet Muhammad ﷺ encouraged gift-giving amongst Muslims stating: "give gifts and you will love one another."
1) Discount Codes and Deals On Eid Gifts
If you're hoping to buy some amazing gifts on a budget this year, Barakah Deals is the place to go. It's your one-stop shop to find deals and discount codes on all your favourite Islamic items including books, Quran, cosmetics, candles, modest clothing, and so much more. To help you get started on your money-saving journey, we've compiled a list of brands and discounted items you can find at barakahdeals.com to treat your nearest and dearest – you might even come across something for yourself!
Clothing for Adults and Kids
We'll start with something for the little ones. How about surprising your kids with a new outfit for Eid? It's a tradition that many of us share around the world and a gift that kids love. Follow the sunnah this year by picking up a new dress or thobe for your kids just in time for Eid at a discounted price when you visit barakahdeals.com. You can find deals on Islamic kids clothing including boys' classic kandoras and jubbahs from brands like YallaKids, or matching mama and daughter prayer dresses so you can both dress to impress! You can even complete the look with their beautifully handstitched ghutrahs.
You can also find affordable modest Eid clothes for you and your spouse at Barakah Deals.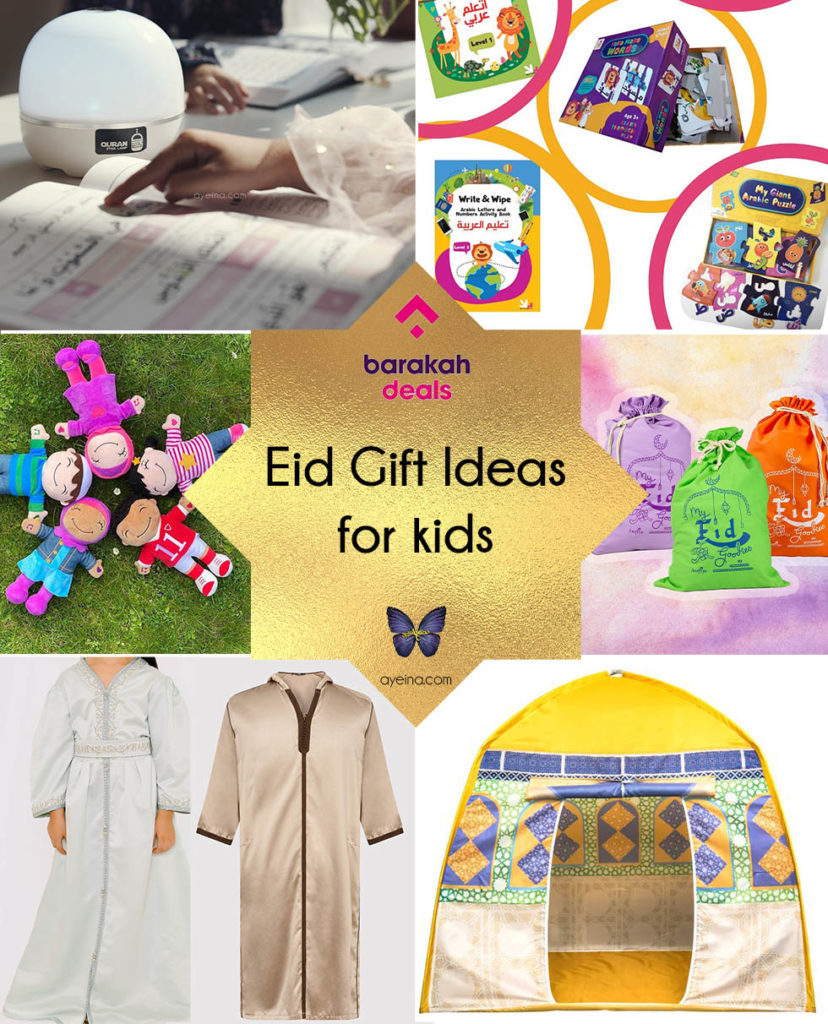 Candles
Perfect for him or her, candles are a great way to show your love and appreciation. It's a practical and thoughtful gift that's known to improve your mood by creating a tranquil, peaceful atmosphere. Plus, they also encourage restful sleep through their relaxation properties. If you know someone that would appreciate the fragrant tones of a rose oud candle, you can find a collection of brands that sell luxurious candles at Barakah Deals. There are offers from brands like Shifa Aromas, Nuhr Home, Scent Salim, and many more – head over to see what you can find.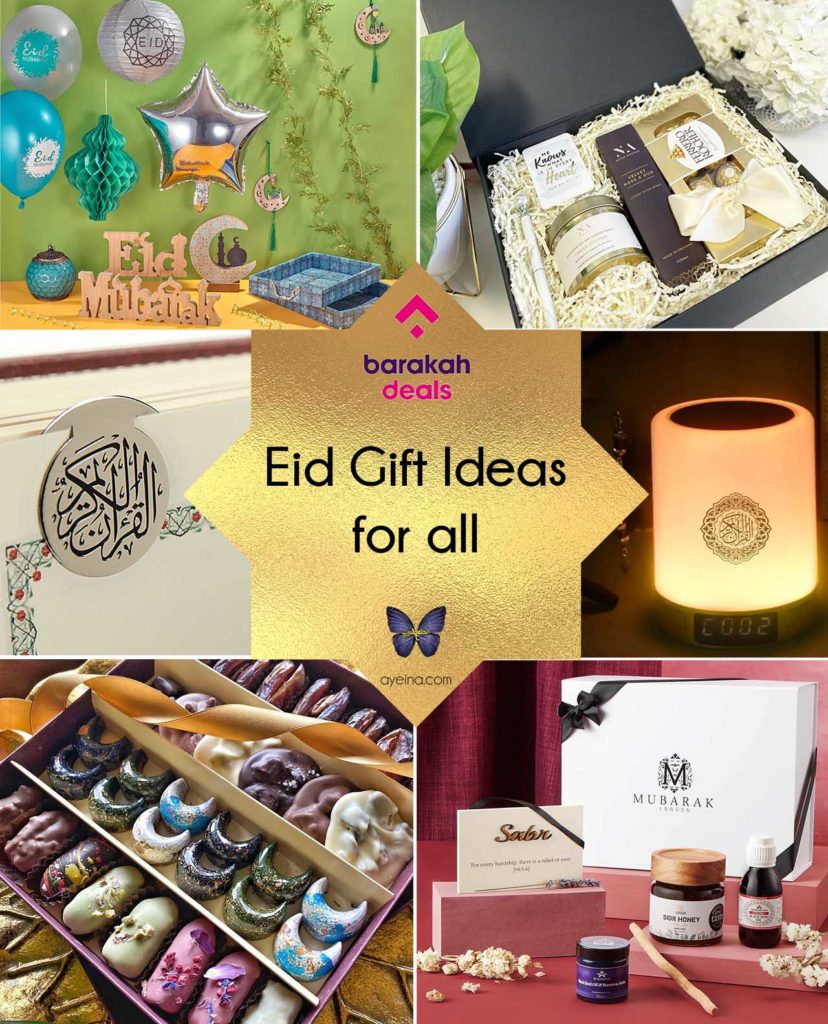 Islamic Jewellery
When it comes to treating yourself, most people overlook jewellery as a contender and look to buying more practical items such as the latest gadget or perhaps a new addition to their wardrobe. It's a luxury that often comes with a high price so it's no surprise that many of us set our sights on a cheaper alternative. Luckily for you, purchasing a beautiful piece of Islamic jewellery doesn't have to break the bank. Popular brands like Nominal and Saa'i Timepieces have incredible offers on a collection of items including necklaces, bracelets, and rings. We love the Ithnaan collection available at Saa'i Timepieces which includes beautifully crafted watches made with the finest materials. Make it meaningful this year and purchase a timeless piece that will hold sentimental value for years to come!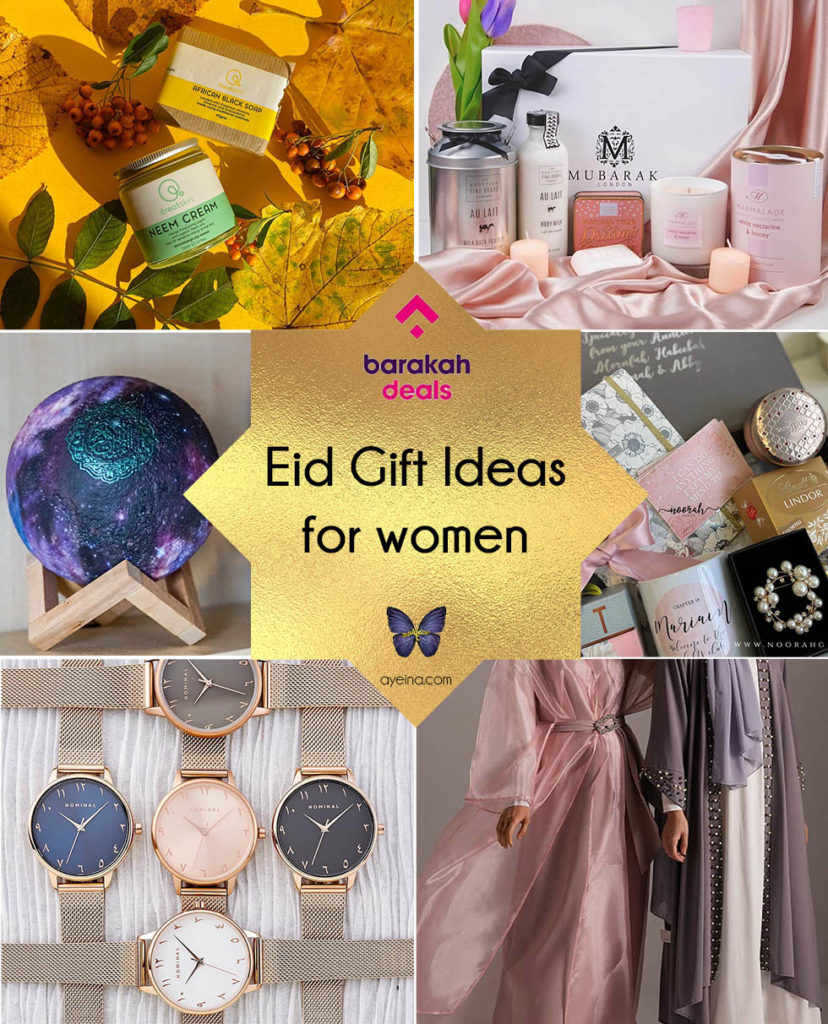 Gift Hampers
If you can't decide on the perfect gift or you want to make it extra special, hampers are the perfect solution. You can fill them to the brim with any items of your choosing, big or small, and spoil someone you love with an array of wonderful products. Brands like Mubarak London have some incredible deals on their halal Eid hampers with a selection of Eid items you can add to a personalised box. We love their Family Royale Hamper that's packed with tasty sweet treats including pure flower honey, juicy dates, and indulgent Belgian chocolate. It's the ideal all-rounder that everyone can enjoy.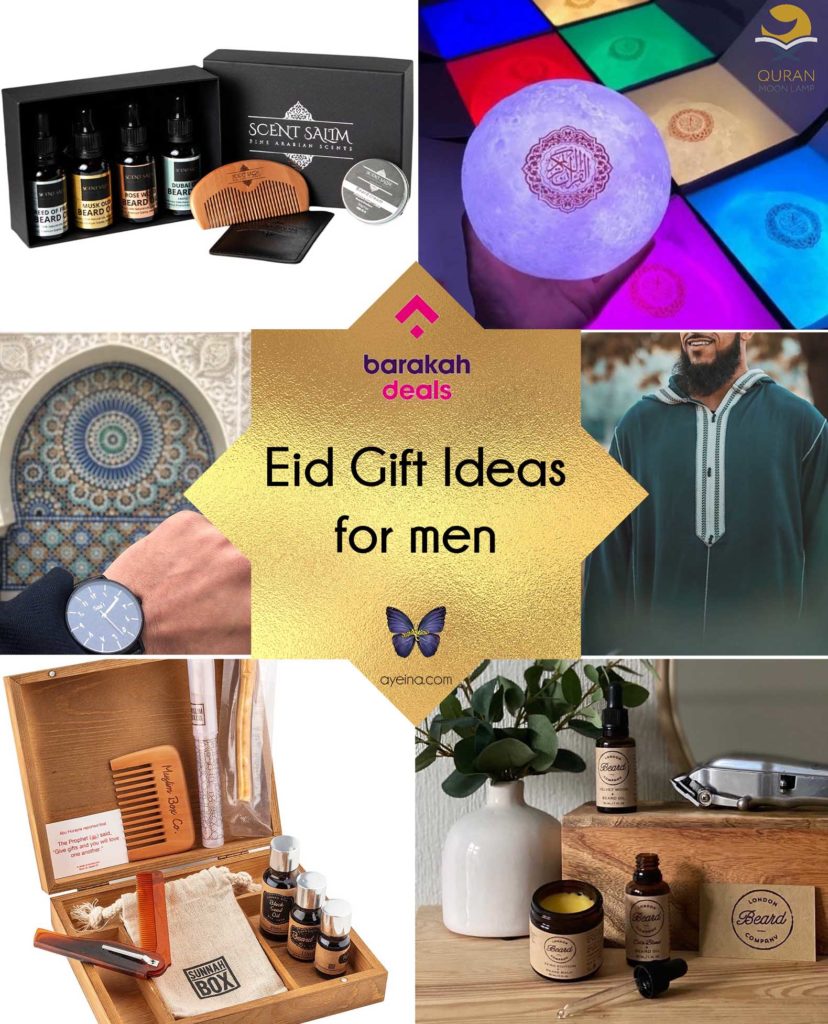 Perfume & Oud
Everyone loves to smell amazing. It makes us feel confident, brightens up our mood, and gets us started for a great day. As you'd expect, that's also the reason why a delightful bottle of perfume is an excellent gift. At Barakah Deals, you can purchase the scents you love at a cheaper price when you take advantage of the voucher codes available on the site. Brands like Scent Salim have great deals available on their brilliant range of perfumes, oud, and attar. Their vibrant collection includes scents ranging from lavender notes to sweet, earthy oud. There are even deals on fragrances loved by the Prophet (PBUH) himself, including vanilla and Moroccan musk. You can go all out and purchase a beautifully boxed gift set or keep your home smelling fresh and fragrant with their long-lasting Arabian bakhoor reed diffusers. The best part is you'll never spend more than you need to when you visit barakah deals.
Visit Barakah Deals
If you need any more inspiration to help you find the perfect gift, Barakah Deals has deals and discounts on every category you can think of. There's a variety of well-known Islamic brands offering you exclusive offers you can't find anywhere else. Plus, there are Flash Sales throughout the year where you can benefit from even bigger savings and discounts on an array of items. Head to the site to see what you can find – but hurry, these deals don't last long!
2) Experiences
See THIS post for ideas on different experiences you can work on as a family in shaa Allah (with suggestions of different games and activities) so the kids would look forward to Eid every day. Play together. Cook/bake together. Have fun together and in shaa Allah the memories will last forever and your pocket will thank you too.
As AYEINA stated: "I remember the time when my 4-year-old daughter said: "In Jannah, I want Eid every single day."
Me: "What would you do on Eid there?"
4-year-old: "I would walk to Allah taala and He would run towards me."
And then I realised, perhaps she remembers the hadith I told her long ago…

Prophet ﷺ said, "Allah says: 'I am just as My slave thinks I am, (i.e. I am able to do for him what he thinks I can do for him) and I am with him if he remembers Me. If he remembers Me in himself, I too, remember him in Myself; and if he remembers Me in a group of people, I remember him in a group that is better than they; and if he comes one span nearer to Me, I go one cubit nearer to him; and if he comes one cubit nearer to Me, I go a distance of two outstretched arms nearer to him; and if he comes to Me walking, I go to him running." [Bukhari]
I remember when I told her about this hadith, she asked me: "why does Allah run to us?" And I told her: "because He loves us." Upon which she asked: "but why do we walk?" At that moment I didn't have an answer because I just laid there trying to control my tears…
But last night when she talked about it again, I said: "you can run to Him too" ❤
upon which she excitedly exclaimed that when I'll run to Him, He will say to me: "I missed you Inayah" 💜
And I prayed that this enthusiasm never leaves her…for Allah, for Jannah, for Eid…
3) Handmade Gift/Card Ideas
You can find a list of free Eid printables here to save money on resources used or you can make your own cards and gifts for the family. As AYEINA stated: "We have a tradition of giving handmade cards on different occasions in our family. And sometimes, just because…We have bundles and bundles of old handmade cards saved. They still melt my heart."
You can also see THIS post for more visual ideas and the sunnah of giving gifts.
What's the best part of EID for you or your kids? And how do you save money – especially if you have a lot of family members and friends to give gifts to? 👇