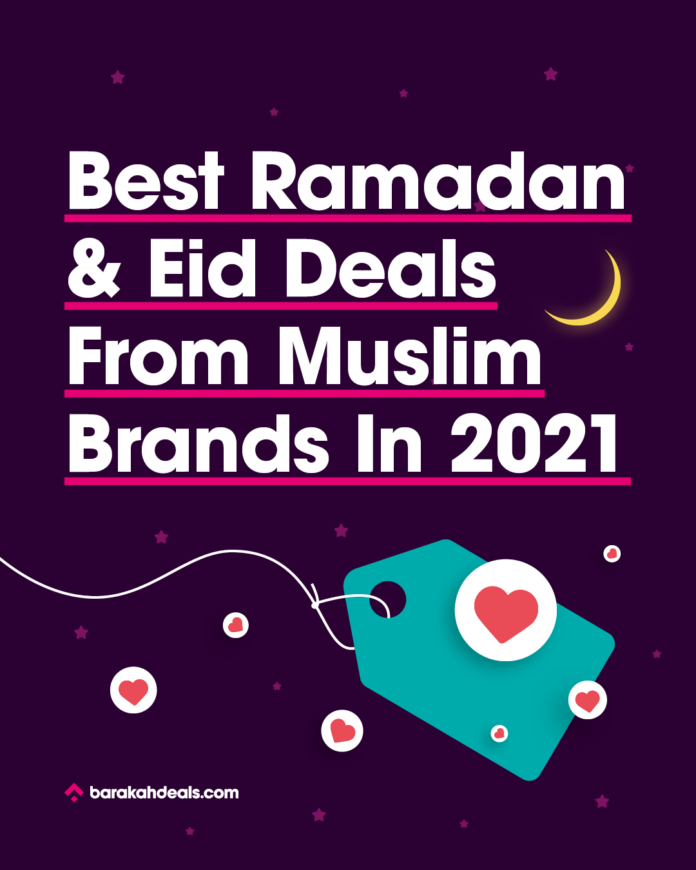 This post is sponsored by 

barakahdeals.com
Article By Team Barakah Deals
Ramadan/Eid Decor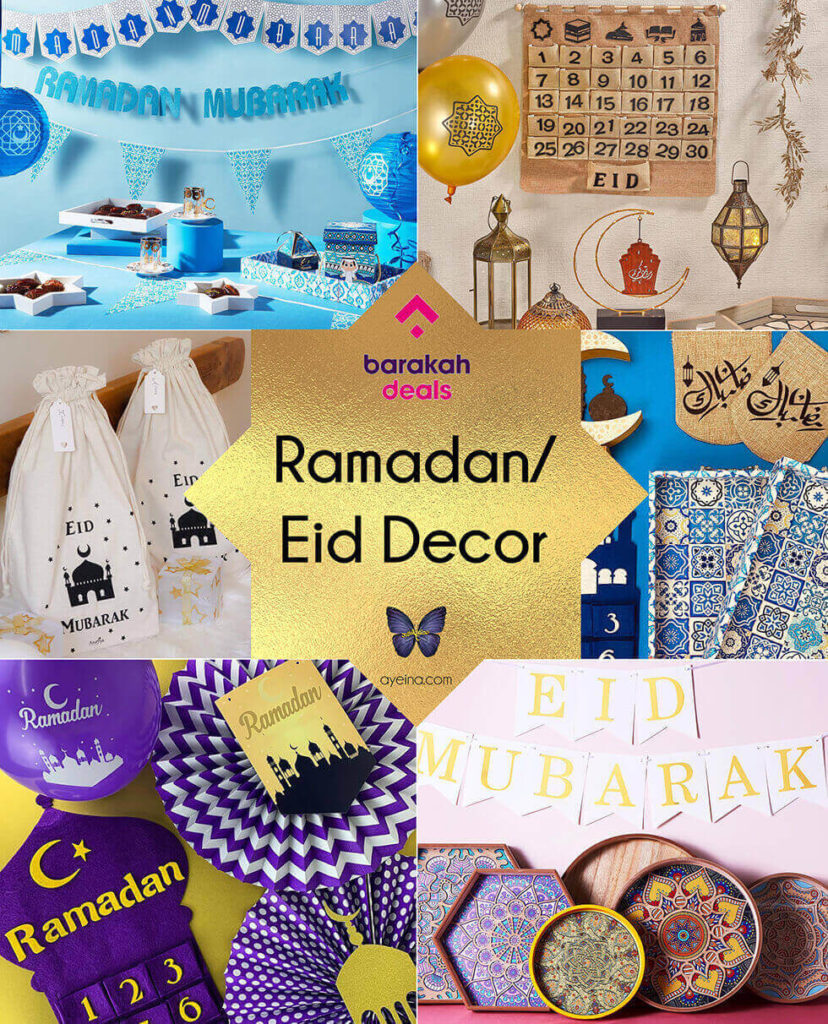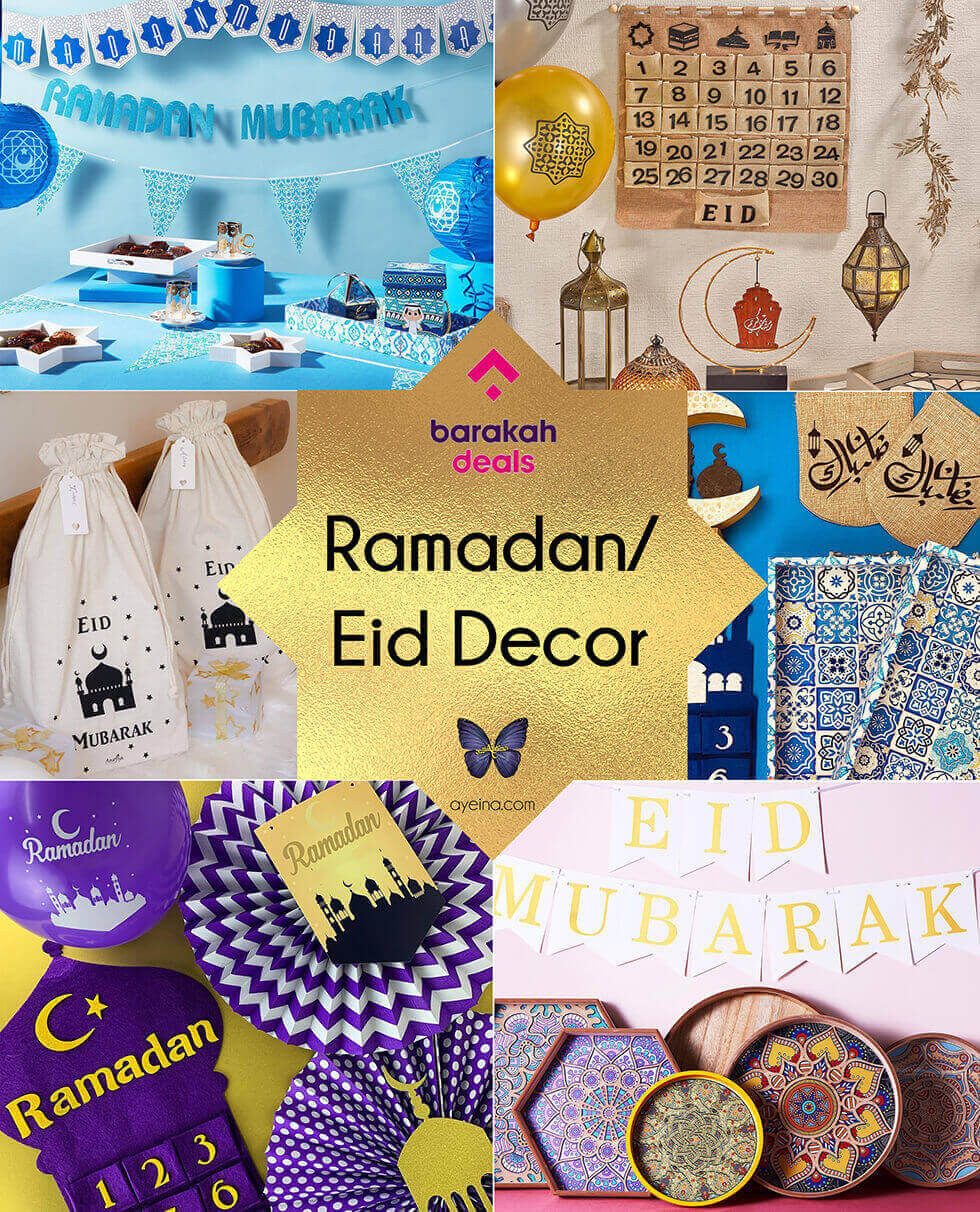 Decorating your home with beautiful Ramadan decor is a brilliant way to get the whole family excited for Ramadan. The sparking lights and vibrant banners instantly brighten up your home and transform your space. It's the perfect way to make your kids feel involved in Ramadan preparations and bursting with energy for the best time of year. If you're hoping to pick up a few new pieces this year, Eid Party's stunning collection of Ramadan décor will leave your home unrecognisable! They've got deals on balloons, banners, bunting, and anything else you fancy- check out the Barakah Deals website to see how you can shop and save on décor items.
Islamic Gifts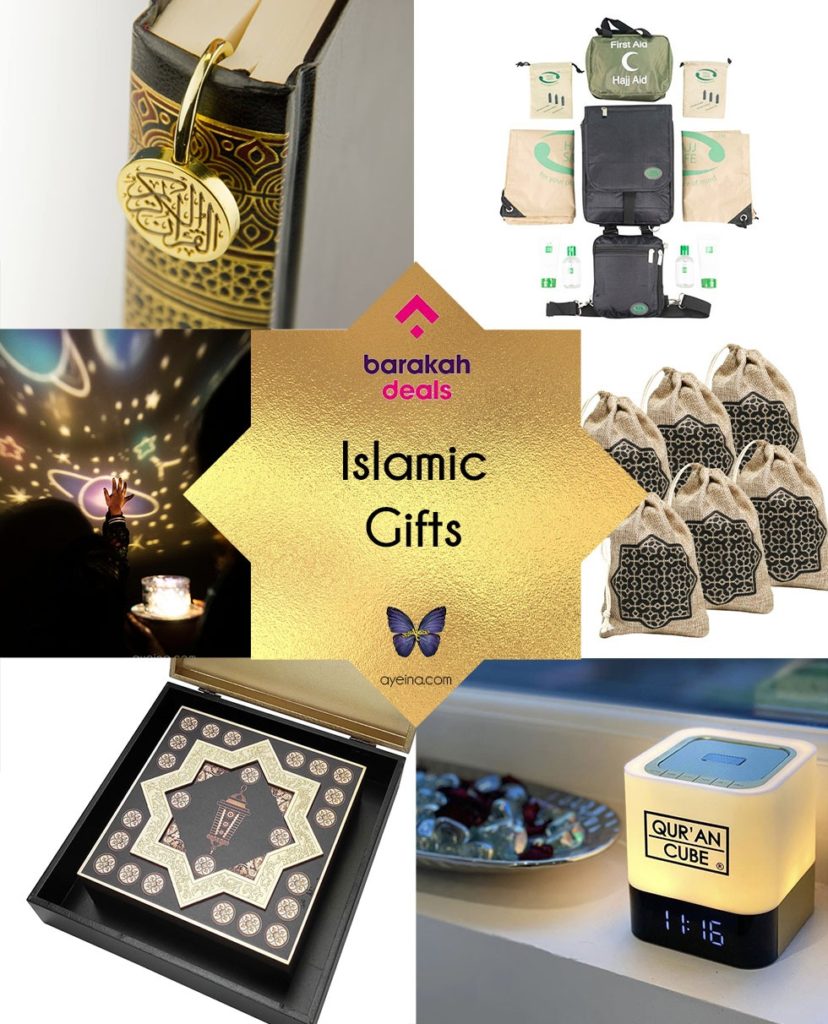 If improving your Qur'an recitation skills is your top priority this Ramadan, you need to purchase your very own Qur'an cube. This small digital device may seem limited in its capabilities but it's far more impressive than it appears. In addition to containing the whole Qur'an for you to listen to, it also has over 30 reciters to choose from, a memorisation mode setting, and a clock so you can keep track of the time- there's even a handy little remote too! For the rest of the family, kids included, there's the option to listen to hadiths and the prophet's stories. That way, everyone can benefit from the Qur'an cube by listening to prophetic advice and guidance to help them along their spiritual Ramadan journey.
Arabic Watch & Jewellery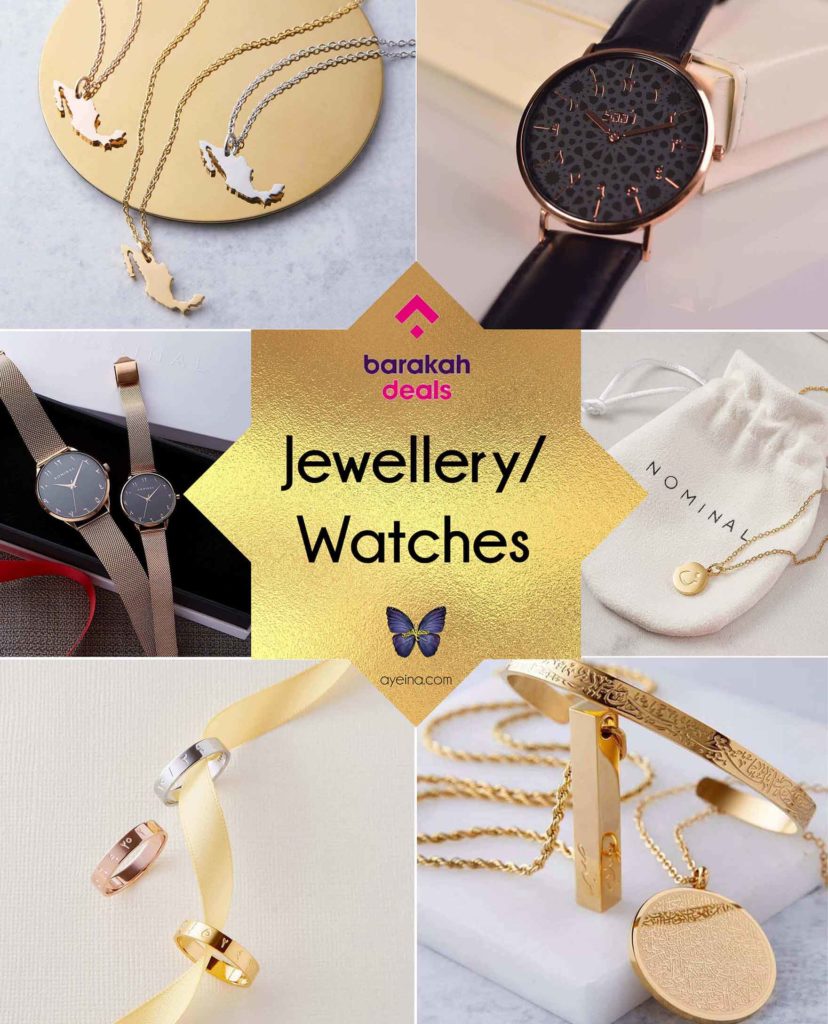 Everyone loves to receive a gift now and then but if you really want to make a statement, jewellery is sure to bring a smile to someone's face. Luckily for you, there are heaps of popular Muslim brands out there creating elegant Islamic-inspired jewellery to suit anyone and everyone. The best part is that you don't have to break the bank to find something that looks amazing- you can buy whatever you select at a cheaper price from brands like Nominal by taking advantage of deals and discount codes when you visit Barakah Deals.
Modest/Ethnic Clothing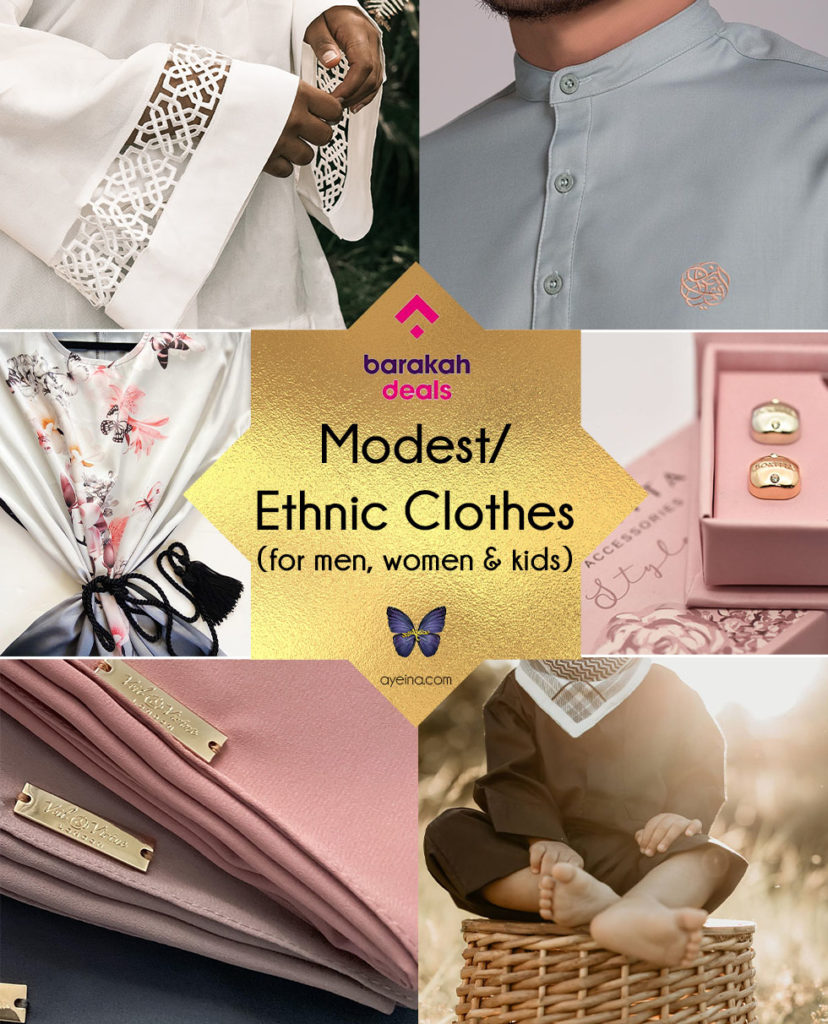 Ramadan is a great excuse to buy a brand-new thobe or abaya- they're practical, comfortable and they look classy too! With thousands of brands releasing new collections of sophisticated jubbahs and hijabs every day, it's becoming easier and easier to find something that suits you. If you're on a budget this year, you can find remarkable offers on modest clothing items at Barakah Deals. They've got some of the biggest names on their site including AbayaButh, Modessa, and Veil & Virtue just to name a few. You can even brighten up someone's day by gifting them a beautiful hijab or dress in time for Eid.
Halal Organic Foods/Oils (from the Sunnah)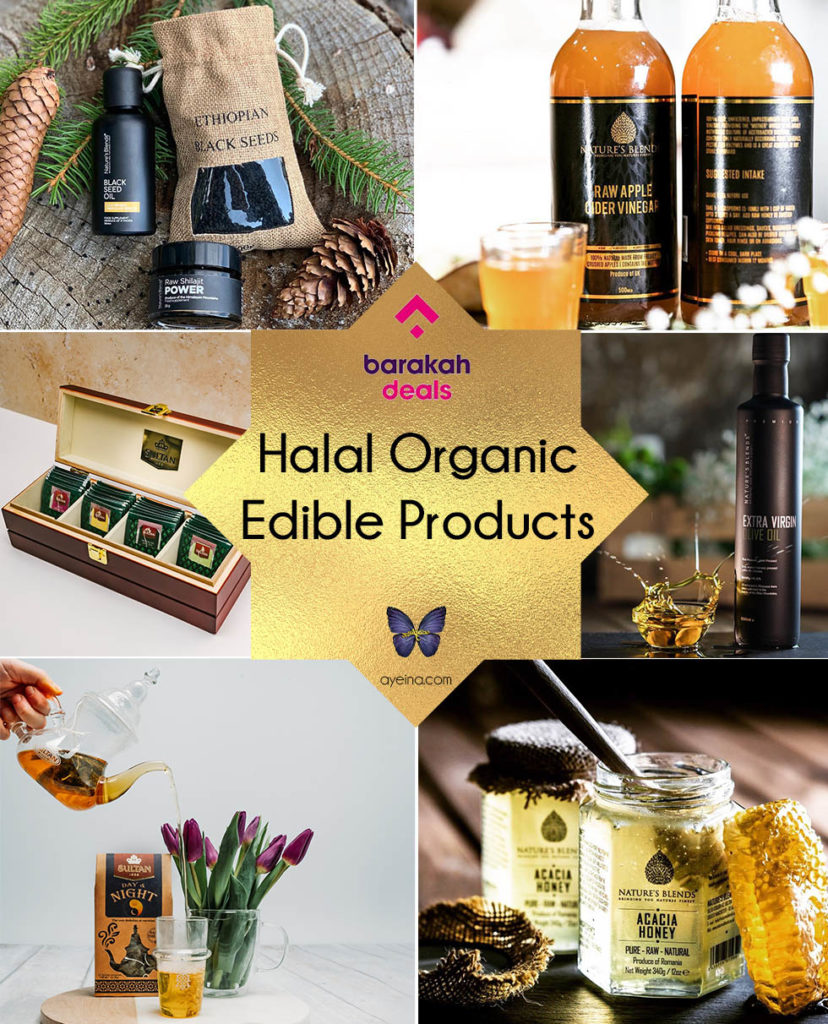 The black seed oil has endless health benefits. With tons of healing properties to its name, it's no surprise that it's becoming a staple in our kitchen cabinets. It can lower blood pressure, reduce the risk of diabetes and improve liver function. As many of us are hoping to enhance our diet during Ramadan, incorporating black seed oil into our daily lives is a great way to get started. If it's your first time purchasing black seed oil, why not buy it at a discounted price? You can find discounts on black seed items from a range of brands at Barakah Deals – head over to see what you can find.
Islamic Wall Art
During Ramadan, a beautifully decorated home is just what you need to engross yourself in long nights of worship and prayer. By adorning your home with Islamic wall art, you can create a serene, spiritual environment that you can be proud of. The best part is you can be as extravagant or as minimalistic as you want – it's completely up to you! It doesn't just have to be framed pieces either. You could hang canvas prints displaying Islamic reminders, bespoke mirror sets, and even intricately designed wall stickers. If you need a helping hand to find something that suits your home, you can find incredible deals on a range of Islamic frames and wall art stickers.
Islamic Books & Journals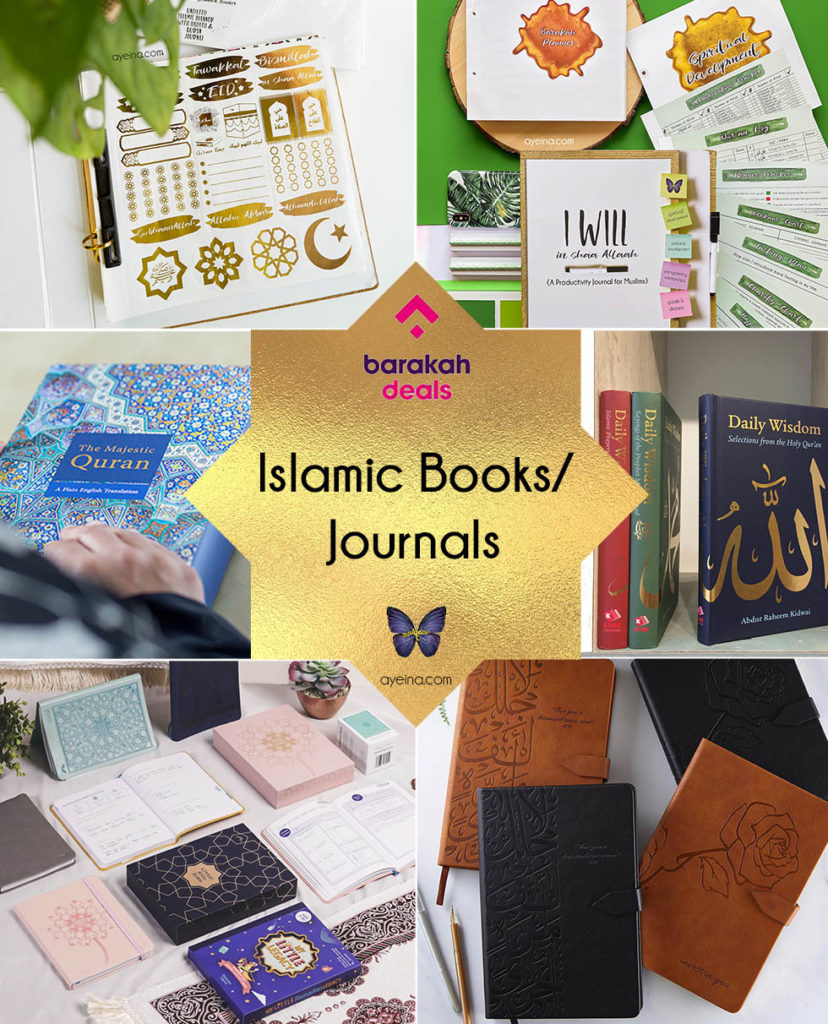 There's no better time to educate your kids about their faith than Ramadan. It's a fantastic opportunity to remind them of all of the beautiful aspects of Islam including prayer, charity, fasting, and lots more. If you need something to keep them busy this year, children's Islamic books are a great place to start. They're ideal for keeping them off their tablets and phones so that they can stay entertained while picking up essential knowledge. Plus, it can help them to foster a stronger connection with their faith by informing them of why Ramadan is the best time of the year and how they can positively utilise their time.
Ramadan/Eid Gift Hampers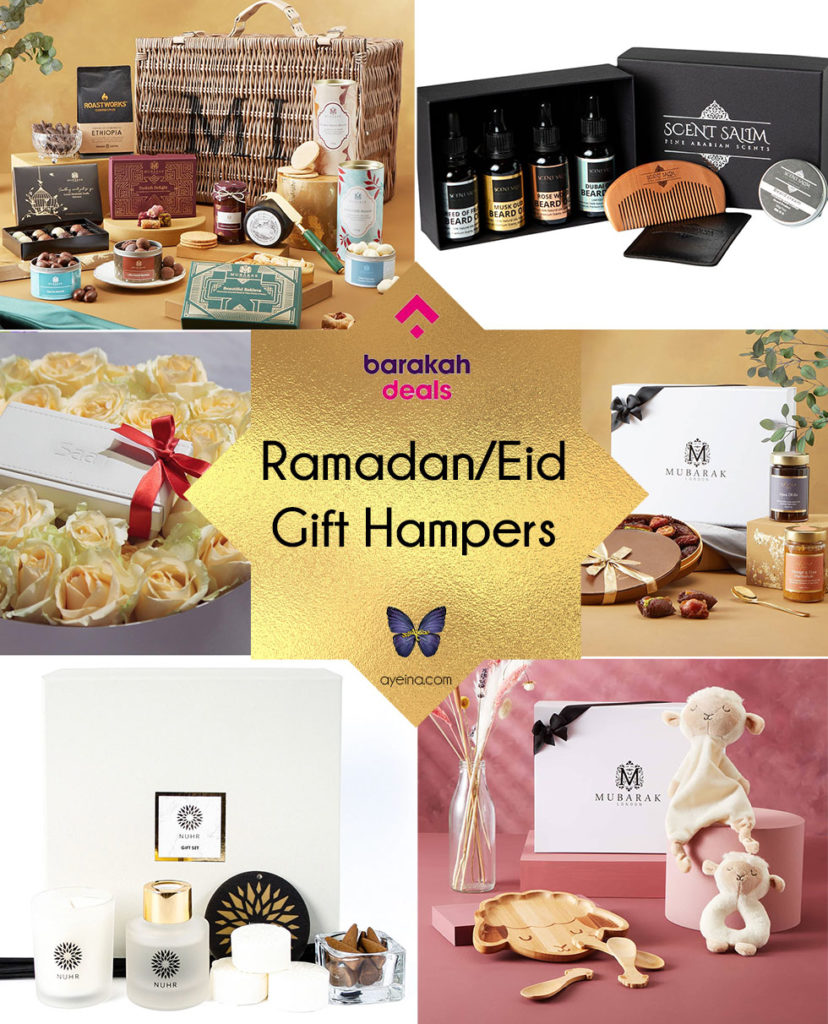 Hampers are perfect for any occasion, especially when you want to gift the ones you love with something special. You can put all your favourite gifts into one big box and fill it with amazing treats such as sweets, candles, jewellery and lots more. To make it even more personal, you can create themed hampers for specific occasions like Ramadan and Eid. Whether you want something big or small, Mubarak London has some great offers available on Islamic gift hampers at barakahdeals.com. They've got deals on halal hampers for everyone including gifts for mums, dads, kids and anyone else you can think of.
Halal Organic Lifestyle Products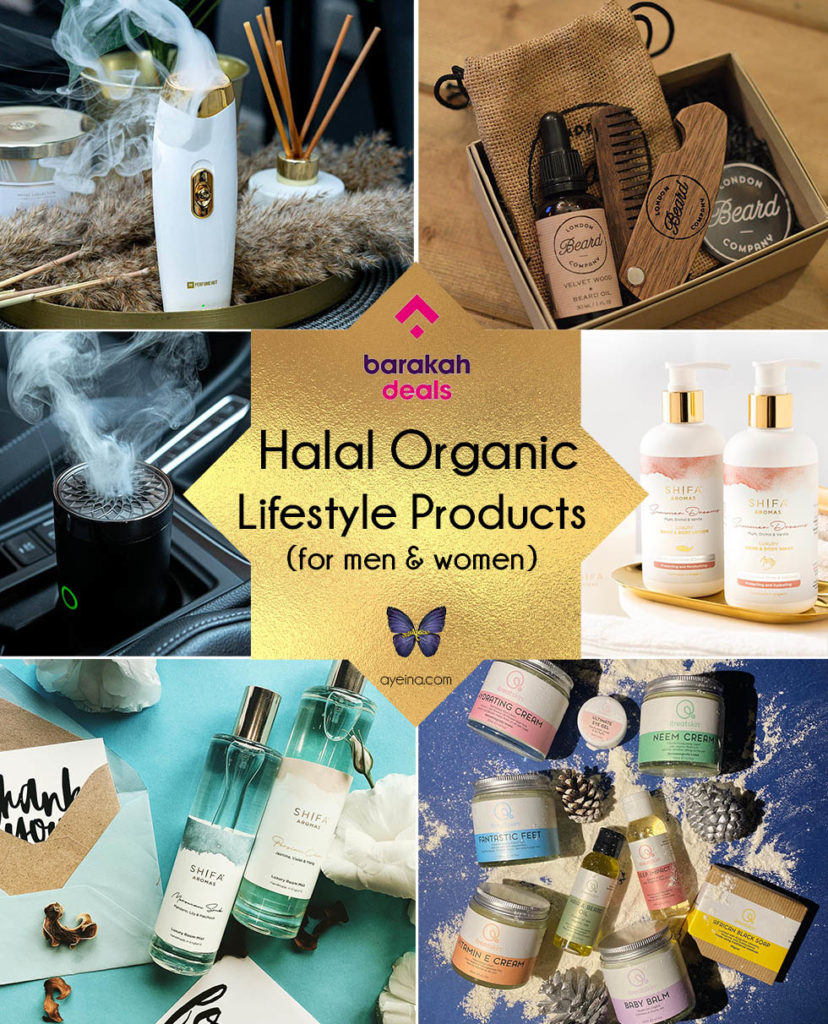 As many of us know, staying clean and fresh is a fundamental part of our faith. With such a huge emphasis on purity and hygiene, it's essential that we aim to maintain our physical cleanliness every single day. Using creams and cosmetics such as hair oil and soap are just a few ways that we can keep ourselves looking clean and smelling great. In fact, items such as African black soap are quickly becoming a must-have product due to its incredible skincare solutions – it's moisturising, safe for all skin types, and best of all, it's natural. If you're tempted to purchase a nourishing bar of African black soap, brands like itreatskin have some amazing offers on their products. You could even add a tub of hydrating vitamin E cream or gentle eye gel to your basket as you shop.
With a million things to do during Ramadan, it's no surprise that your grooming routine can get left behind. In between completing the Qur'an, preparing meals, spending time with your family and attending tarawih prayers, your beard is probably the last thing on your mind. If that's something you want to change this year, brands like London Beard Company have outstanding deals on their collection of award-winning halal beard oils. From beard oils and balms to combs and scissors, they've got you covered for every step of your beard care routine. Plus, maintaining a healthy beard is a wonderful way to follow the example of the Prophet (PBUH) so you can earn rewards and look great too!
Books & Games for Muslim Kids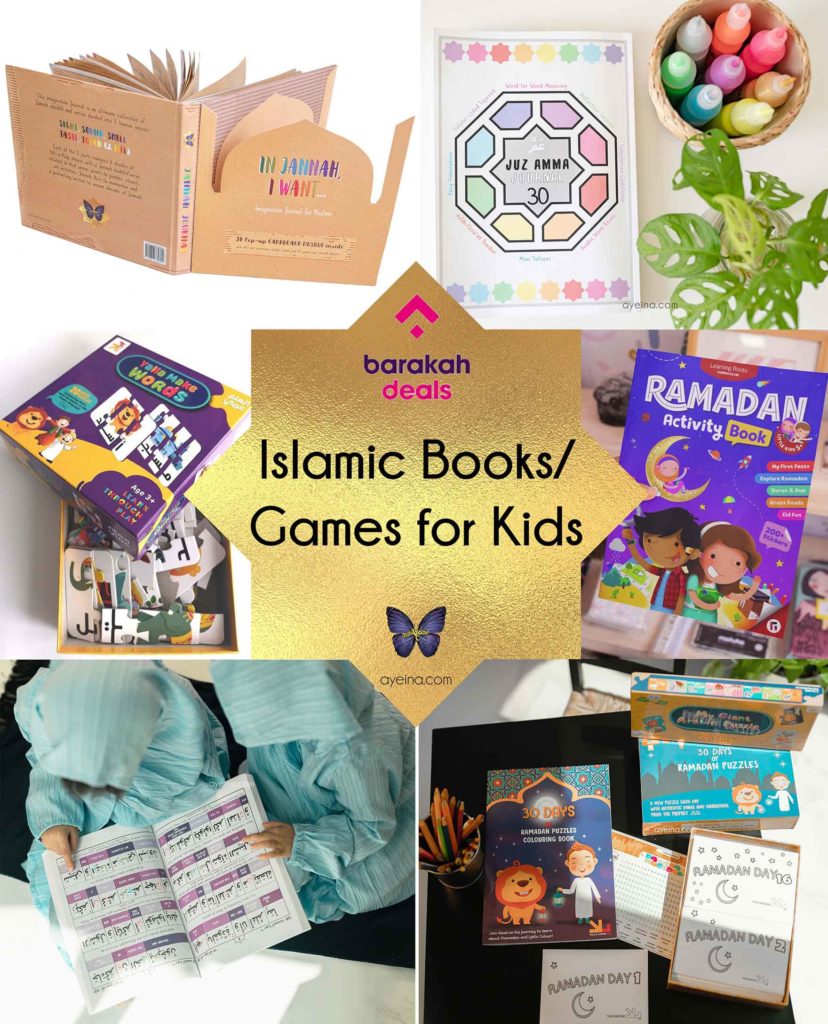 Finding ways for your kids to stay amused and invested in Ramadan is a struggle many of us know all too well. Without the buzz and brilliance surrounding other festivals, it's easy to see why they might not be as enthusiastic when it comes to Ramadan. To turn things around this year, how about purchasing a new set of Islamic toys and games to spark their interest? There's puzzles and activities for all ages to enjoy and even games that will get the whole family involved! To avoid overspending, you can explore deals and discounts on multiple brands so that your kids can have fun at a price that's affordable for you.