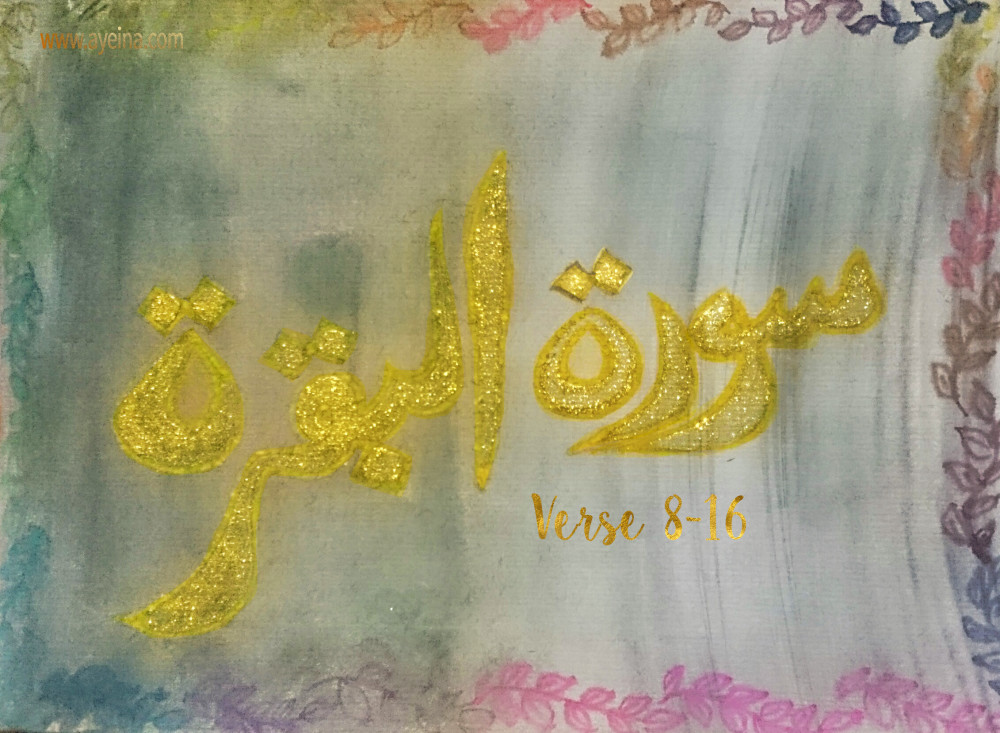 LESSON #4:
Cure is achieved in two ways:
1. Preventive treatment
2. Curative treatment
and former is always better than the latter because of the least amount of damage ensued – both in terms of time and emotions. But do we know the symptoms of this disease?
The Prophet (ﷺ) said, "Whoever has the following four (characteristics) will be a pure hypocrite and whoever has one of the following four characteristics will have one characteristic of hypocrisy unless and until he gives it up.

1. Whenever he is entrusted, he betrays.
2. Whenever he speaks, he tells a lie.
3. Whenever he makes a covenant, he proves treacherous.
4. Whenever he quarrels, he behaves in a very imprudent, evil and insulting manner."  [Bukhari]
What is that type of hypocrisy where you keep lying to your own self, betray your own soul, break promises with your own words and fight the good within your conscience?
Even if we try our best to not carry these characteristics into the outside world, we surely commit such heinous crimes against ourselves, within the dark folds of secrecy. Are we digging all those holes for our own selves while not even realising? Not realising the Symptoms of a fatal disease…
What a constant test our own nafs is…
Ya Allah! I love you but please don't take my test, because I'm afraid….
I'm afraid I might end up loving myself more. I'm afraid I might prefer someone else more. I'm afraid I might prefer something else more…
I'm afraid of becoming a hypocrite or being one already…
I'm afraid I might fail your tests…
Because I have failed a dozen times already …
NEXT: Lesson #5 (verse 17-20)