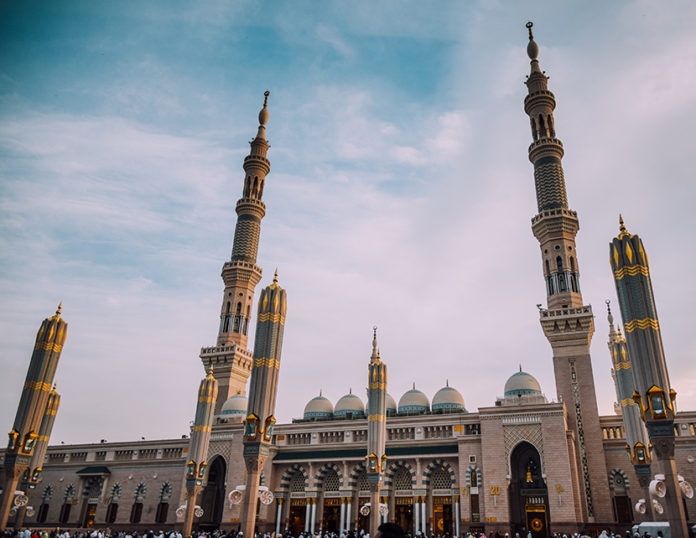 Sponsored post
The halal tourism market could reach over USD 200 billion by the year 2020. This means that more Muslim families are starting to enjoy traveling to locations all over the world to enjoy their holidays. But choosing the right holiday destination can be challenging for Muslim families, who need to choose one that fits with their Islamic values, as well as their budget and interests. As far as possible, you want to find a place that offers a lot of halal food options, and the location should also have places that offer separate prayer facilities for men and women. You also want to make sure that each trip will incorporate fun activities like playing games while on the road. Fortunately, there are several places that Muslim families can go to for a fun-filled and fulfilling vacation. Here is a list of holiday destinations that each member of your family can enjoy.
Traveling Around Saudi Arabia
With an almost 95 percent Muslim population and the one and only "Land of the Two Holy Mosques," it is not surprising that the Kingdom of Saudi Arabia is the top tourist destination for Muslim families. But aside from visiting the Al-Masjid al-Haram in Mecca and the Al-Masjid an-Nabawi in Medina, there are other places in the kingdom that are worth the trip. Those who are traveling with their campervans or motorhomes can go all the way to the Asir National Park, as well as the Al-Soudah located near Abha. Families can enjoy different summer activities like trekking and camping within the park. You can also ride the cable cars to get the best views of the place, and drive towards Taif to see the picturesque Wahba volcanic crater. Enjoy the views of the lava fields and salt pans while trekking by foot, or drive all the way to the Buraidah and Unaizah in the Qassim region to learn more about the kingdom's colorful history and culture. These northern towns feature a lot of breathtaking mosques, a traditional marketplace, and several historical sites. 
You can also consider visiting Oman, which takes a little over an hour by plane from Saudi Arabia. Oman is popular for its many beautiful mosques, and unlike some other countries in the region, getting an Oman visa is very easy to do online.
Halal Holidays In Europe
Europe is one of the most diverse and hospitable continents in the world. Countries in the region have a lot of restaurants that serve halal food. They also have a number of beautiful mosques where Muslim families can practice the Salah while on a holiday. Most hotels also respect Muslim traditions, with many serving halal options at meal times.
Berlin is a good place to take the family for a halal holiday. The capital of Germany is home to approximately 160,000 Muslims. No wonder there are several mosques across the city, including the Omar Ibn Al-Khattab Moschee, the Buyuk Camii, and the Berlin Central Mosque. The city also has over 60 halal restaurants that offer delectable dishes that everyone in the family can enjoy. You can also choose to spend your holiday in London, where over a million Muslims reside. The city has a few must-see Islamic centers, where you can drop by to meet other Muslim families. These include The Islamic Cultural Centre and the Deptford Islamic Centre. You can also find a lot of halal food from the different Pakistani, Turkish, Indian or Middle Eastern restaurants that are scattered all over the city. Other Muslim-friendly cities in Europe include Vienna in Austria, Barcelona in Spain, and Paris, France.
Muslim-Friendly Asian Destinations
Several Asian countries are home to millions of Muslims, which makes Asia a perfect region for family holidays. Some of the best options include Malaysia, where 60 percent of the population are Muslims. Tourists will be able to marvel at the amazing replica of the Melaka Sultanate Palace in Jalan Kota in Malacca. Families will also find a lot of different adventures all over this Southeast Asian country. The quest for Halal food will never be an issue here, since almost all restaurants serve it.
Indonesia also has a huge Muslim population at approximately 87.2 percent. This can make your family feel at ease while touring around the popular island archipelago. The country is known for its pristine beaches and amazing resorts that can be found on islands like Bali, and there is no shortage of halal hotels in the area.
These are just some of the best travel destination options for Muslim families. But no matter where you go, your family will definitely have a memorable getaway, having fun and exploring new locations without compromising your religious practices.
FB Comments
comments