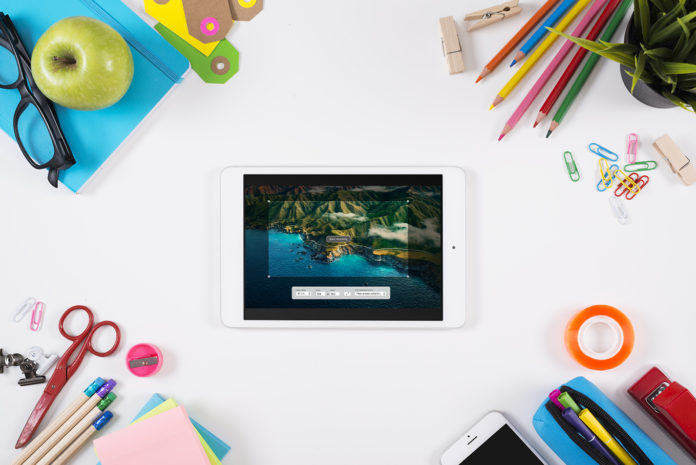 Drawing apps are some of the most powerful tools in the arsenal of artists and illustrators. In the last decades, tech-savvy creatives have switched from paper to digital art since it offers more opportunities to produce great work. Your digital collection will look highly professional if you use the latest technological advancements. They can help you create 3d models and even a time-lapse movie from your drawings, which is really impressive. 
Nowadays, different software providers offer a wide range of good drawing apps that vary in features and prices. Let's consider some of them below!
1. Astropad Studio
If you are using an iPad Pro and the Apple Pencil for drawing, then you should check the Astropad Studio. It can turn your iPad into a professional drawing tablet that allows you to work faster and more efficiently. Astropad Studio provides you the freedom to work from anywhere, whether you want to stay in the studio, at home, or draw on the go. The app can be easily customized to your workflow since it adapts to your unique preferences. It includes rich features and unlimited shortcuts to meet your individual needs. Note that Astropad Studio can work through Wi-Fi or a USB connection.
2. Pixelmator 
If you need a powerful digital painting tool, check Pixelator. The app is developed for iOS and it perfectly syncs with its macOS version. Pixelator comes with over a hundred different brushes, layers, and simulated paint effects. It's also compatible with various stylus devices like the Apple Pencil. The app allows you to edit images of up to 100 megapixels in size too. It provides numerous tools and effects for color correction and other manipulations. What's more, you can make quick edits with nice presets. The price for Pixelmator is just $4.99, so the tool is really affordable.
3. Ibis Paint X 
Are you looking for low-cost options? Ibis Paint X can be a great solution for you. This app provides artists with a big arsenal of tools to work on their mobile devices for free. There are more than 300 adjustable brushes and a big number of filters, blending modes, layers, and screen tones. You can also use tools for symmetry and stroke stabilization as well as record videos of your drawing process to share on YouTube. By the way, if you want to remove advertising from the app, you need to make an in-app purchase.
4. Autodesk Sketchbook
This is another powerful but still easy-to-use app that can provide you with a great work experience on Android or iOS devices. Similar to previous apps, Autodesk Sketchbook comes with a big variety of customizable tools and brushes. There is also a simple gallery organizer and support for saving and storing your artworks to Dropbox or iCloud. You will enjoy the app's sleek and elegant interface that is not overloaded with unnecessary details. And last but not least, Autodesk Sketchbook is absolutely free.
5. MediBang Paint
Fans of manga and comics will love MediBang Paint since it was built with these styles in mind. Snap guides and tracing aides will make the drawing process smooth and easy. Many artists love screen tones, comic panels and lettering tones provided by the app. MefiBang Paint supports multiple platforms, so you can create a cloud account and transfer your works between different devices. Even if you start a sketch on a tablet, you can refine it on a desktop. Sharing your collection with collaborators also becomes much easier with MediBang Paint that is available for both iOS and Android.
6. Adobe Illustrator Draw
Another free app is Adobe Illustrator Draw. With its help, you can draw vector graphics on Android and iOS. The app can boast of a big variety of customizable pens to suit any drawing style. You can benefit from its maximum flexibility and work across unlimited layers while crafting complex illustrations. File import and export are also very easy with Adobe Illustrator Draw, so you can begin a creation process whenever inspiration takes you, and then flesh it out fully on another platform. 
7. Charcoal
All the apps mentioned above are brimming with features, which makes their interfaces quite complicated. However, it's not the case for Charcoal. The concept behind this app is to make everything as simple as possible so you can focus fully on your creative ideas instead of battling software. If you don't need anything but a digital canvas and a few tools, opt for Charcoal. But not that it works only on iOS devices.
Final thoughts
Drawing apps are a must for modern artists. They can be extremely helpful for creating an online collection of your artworks. Consider the options offered above and make the right choice to meet your professional needs.